MANNECRANTZ, C[arl] Gust[av].
Kort Grammatica, eller Underrättelse om forsta Grunderne af Engelska Språket …
Stockholm, Tryckt i Stolpiska Trycheriet … 1783
Small 8vo., pp. [6], 119, 3 [errata]; library stamps and cancellation note; a very good copy in contemporary quarter leather and speckled boards (rubbed), later label.
£650

Approximately:
US $0
€0
First edition of an English grammar for Swedish students. There is some contemporary annotation in the chapters on pronunciation. Some of the examples are surprisingly colloquial ('by hook or by crook', 'how goes it', 'in the nick of time'), some archaic ('methinks', 'peradventure'), and some illustrate different uses of the same word ('at church', 'at that time', 'at our cost'). Six columns of errata testify to the compositors' lack of English.

Carl Gustav Mannercrantz (1721-1794) taught English at Uppsala and Stockholm, and published an annotated anthology of English texts for his students in 1774 (English Miscellanies, from the best and most renowned Authors).

Alston, II, 576 lists five copies, all in Scandinavian libraries, and a photocopy at the British Library; OCLC adds only one new location; not in ESTC.
You may also be interested in...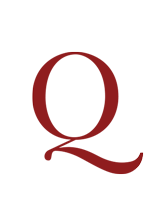 POSTLETHWAYT, Malachy.
Great-Britain's true system: wherein is clearly shewn, I. That an increase of the public debts and taxes must, in a few years, prove the ruin of the monied, the trading, and the landed interests. II. The necessity of raising the supplies to carry on the war, within the year. II. That such a design, however seemingly difficult, is very practicable: with a sketch of various schemes for that purpose. IV. An expedient which will support the public credit, in all times of public distress and danger. To which is prefixed, an introduction, relative to the forming a new plan of British politicks, with respect to our foreign affairs, and our connections on the continent. …
First edition of the last published work of that eighteenth-century British Mercantilist 'whose vision was undiluted by vestiges of humanitarism', most famous for his Universal Dictionary of Trade and Commerce (1751-1755), which was twenty years in the making (The New Palgrave).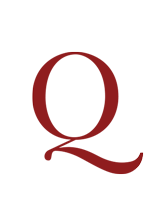 'VERY MODISH AMONG THE NOBILITY' CASOTTI, [Laurentio].
A New Method of teaching the Italian Tongue to Ladies and Gentlemen. Wherein all the Difficulties are explain'd, in such a Manner, that every one, by it, may attain the Italian Tongue to Perfection, with a marvellous Facility, and in a very short Time …
First and only edition, very rare, the only publication by Casotti, 'Italian Minister, and Professor', dedicated to Henry Petty, Baron Shelburne, (1675-1751) but printed at the author's expense.