MARSHAK, Samuil Iakovlevich, and Vladimir Vasil'evich LEBEDEV.
Багаж [Baggage].
Leningrad, Lendetgiz, 1935.
4to., pp. [12], with chromolithographic illustrations throughout (in black, red and green); a very good copy in the original colour-printed paper wrappers (slightly soiled, three very small portions torn away), 'Printed in Soviet Union' export stamp.
£1000

Approximately:
US $0
€0
Ninth edition (first published 1927) of one of Marshak's best-known children's stories, with striking illustrations by Lebedev. A train carriage, assorted luggage, and a dog make for an adventure to be remembered.

The story was first published by Raduga in 1926 with a different cover and substantially different (and fewer) illustrations; editions appeared to follow the present scheme from around the fourth.

Of this edition, OCLC shows: New York Public Library, Princeton, Notre Dame, and Chicago.
You may also be interested in...
THE IVANHOE BALL, AN ATTENDEE'S COPY [LAGARENNE, Félicité, artist].
[Costumes d'Ivanhoe au bal donné par ... le prince et princess d'Orange à Bruxelles, mercredi le 5 février 1823.]
First and only edition of a fine and rare suite of ten hand-coloured lithographs commemorating a ball inspired by Scott's Ivanhoe, held in Brussels on 5 February 1823 by the Prince and Princess of Orange in honour of the British community in that city. There were thirty-two guests at the ball, all attending in elaborate costume, and dancing a quadrille that became the talk of the town, and remained 'the principal topic of conversation at Brussels' several months later (The Repository of Arts, May 1823). According the printed programme, Lord Danlo was Ivanhoe, the Black Knight was played by Mr de Janti, and Mrs Berkley took the role of Rowena. Further down the list is Mrs Fielden (sic), as Alicia, wife of the Joseph Ffeilden who owned this copy – she can be seen on the left in Plate VII.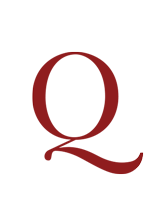 WILLIS, George Brandor.
View of Bayonne, taken from the sand hills on the left of the Adour, when occupied by the British forces on the 12 of March 1814, by Lieutenant George B. Willis, of the Royal Artillery. Dedicated with permission to the Rt. Hon. Earl Mulgrave, Master General of the Ordnance, &c. &c. &c. This print is intended to commemorate the illustrious return of Field Marshal the Duke of Wellington, and that proud period, when after a glorious career of victory, and the deliverance of Spain and Portugal by British valour and perseverance, the English standard was planted before the walls of Bayonne, and the legitimate sovereign of France recalled to add his seal to the general peace of Europe!
On his return from the Peninsular campaign, Wellington first took his seat in the House of Lords and was officially welcomed by the Queen at Buckingham House on 28 June, four days after the publication of this tribute by Edward Orme.