ANNOTATED BY A SPANISH CISTERCIAN
MARTIAL.
Epigram. libri magna diligentia nuperrime castigati adiectis doctissimis commentariis illustrium virorum Domitii Chalderini atq[ue] Georgii Merulae ... additus est ... copiosissimus index ... Accedunt his omnibus co[m]plura adnotame[n]ta ex Angelo Politiano aliisq[ue] praesta[n]tissimis viris excerpta; ac ipsius authoris vita ab eruditissimo viro Petro Crinito fidelissime collecta ...
Lyon, Jean Moylin for Roman Morin, 4 April 1522.
4to, ff. [xiv], 181, [2], wanting the final blank; title in red and black, engraved initials, woodcut illustrations; some light foxing and browning, a few ink stains, marginal damp staining at end, paper repairs to lower corners of title leaf and final leaf, small hole to B4 touching a few words; eighteenth-century Spanish binding of vellum over boards, title inked to spine; some loss to vellum on lower cover, chip at head of spine, a little marked and creased; ownership inscriptions of Miguel de Quiros to title-page and f. 89r, numerous neat ink annotations to margins in various hands (slightly trimmed in places but sense recoverable); a very nice copy.
£1500

Approximately:
US $0
€0
A handsome early Lyon edition of Martial's epigrams, with commentary by the fifteenth-century Italian humanists Domizio Calderini, Georgius Merula and Angelo Poliziano, illustrated with sixteen attractive woodcuts, and annotated by the seventeenth-century Spanish Cistercian scholar Miguel de Quiros.

Hailing from Campo de Criptana in central Spain, Quiros joined the Cistercian Monasterio de Santa María de Huerta, becoming abbot of Junquera and visitor general of his order. His published works and surviving manuscripts are testimony to his wide learning: in addition to theological subjects, Quiros produced treastises on the Spanish monarchy, sundials, arithmetic, and genealogical tables. His surviving Epigramata sacroprofana perhaps owe something to Martial's influence. In this, his copy of Martial, Quiros has not only numbered each epigram and its accompanying commentary to facilitate his reading but has added several marginal notes in his elegant hand. These annotations comprise corrections to the printed text, alternative readings, explanations of words, place and personal names, and clarifications of sense. In his notes to the commentary, Quiros criticises Merula for being unfairly critical of Calderini, although he himself twice notes that Calderini often fails to explain more difficult passages, confining himself to the easiest. Quiros occasionally gives his own opinion ('puto quod ...') and admits when he is defeated by the meaning of Martial's text.

Adams M695; Brunet Supplément I, 973 ('Édition rare'); Gültlingen III, p. 50 (no. 65).
You may also be interested in...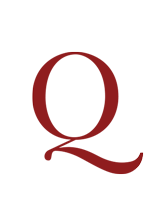 JOHNSON, Samuel.
A Dictionary of the English Language: in which the Words are deduced from their Originals, and illustrated in their different Significations by Examples from the best Writers. To which are prefixed, a History of the Language, and an English Grammar. In two Volumes.— Vol. I [-II]. The sixth Edition …
Sixth edition. This is the first London quarto edition (preceded by the Dublin quarto of 1775), the first published after Johnson's death, and the first with a portrait. Although the last edition of the Dictionary which Johnson revised before publication was the fourth (1773), he made further manuscript corrections and additions in a copy of that edition which he left in his will to Sir Joshua Reynolds, and these were incorporated into the present edition.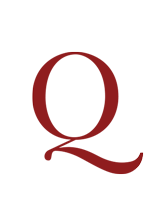 'FIRST OF THE ENGLISH POETS OF OUR AGE' SPENSER, Edmund.
The Faerie Queen: The Shepheards Calendar: together with the other Works of England's Arch-Poët, Edm. Spenser: collected into one Volume, and carefully corrected.
First collected edition, second issue, of the 'first of the English poets of our age, as his poems prove, written under the smile of the Muses, and with a genius destined to live' (William Camden). This volume contains all of Spenser's poetical works including Prosopopoia or Mother Hubberds Tale, which was left out of the 1611 issue, because of its allegorical attack on Lord Burghley, the father of the (then living) Lord Treasurer Robert Cecil.