AGAINST SERFDOM IN DENMARK
[MARTINI, Ferdinand].
Breife. Aus dem Englischen übersetzt.
Soröe 1768, gedruckt bey Jonas Lindgreen, Ritterlich Akademischer Buchdrucker.
8vo., pp. 128, with woodcut vignettes on the title and the first text-leaf; slightly browned, scattered foxing, but a very good copy in recent half vellum.
£750

Approximately:
US $0
€0
First edition of a rare, radical indictment of serfdom in Denmark, ostensibly 'translated from the English'.

Chatty letters from Jacob Barhoppe and David Richartson (sic) are a fictional frame for a debate on land ownership and tenant-farming, through the various approaches of the local landowners – Lords Harpar, Buldrian, Worthbury etc. Among numerous 'enclosures' sent between the parties is a long address 'To the King' (pp. 56-108) by Jost Simple, a strong indictment of the 'slavery' of tenant-farming. By the end the correspondents fall victim to spies and censorship, and the final two letters comprise only ellipses.

Martini (1734-1794) was a surgeon who had served with the Danish army in Holstein. At the time of this publication, which was reissued the following year under the more epxlicit title Briefe über den schlechten Zustand des Landsmannes, he was in the service of the agricultural reformer Severin Løvenskiold, though the pamphlet proved too radical for even this liberal landlord, and he was quickly was dismissed.

It was a period of major transformations in Denmark. The mentally unstable Christian VII had come to the throne in 1766; 1768 was to be a fateful year, that of his first meeting with Johann Struensee, the German doctor who steered Denmark through an extraordinary sequence of Enlightenment reforms between 1770 and his downfall and execution in 1772. The abolition of serfdom, though, was not one of them, and was not achieved until 1788.

OCLC and KvK show three copies: Göttingen, Halle, and Royal Library Copenhagen.
You may also be interested in...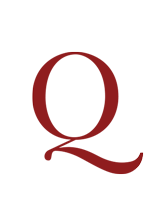 SCHREBER, Johann Christian.
Botanisch-Oeconomische Abhandlung vom Grasbaue. Preisschrift, welche die, in den öconomischen Nachrichten, darauf gesetzte Prämie erhalten … Mit Kupfern.
First separate edition of this prize-winning treatise on grass and hay, first published in the Ökonomische Nachrichten.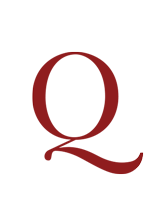 'THE BOOKSELLERS GROW RICHWITHOUT UNDERSTANDING THE BOOKS THEY SELL' LETTERS ON THE FRENCH NATION
: by a Sicilian Gentleman resident in Paris, to his Friend in his own Country. Containing an useful and impartial Critique on that City, and the French Nation. Translated from the Original.
First edition of this translation, very rare, of a work first printed in French in Paris in 1700 (see below) and, in a different translation, in English in 1704 as An agreeable Criticism of the City of Paris.