McCLINTOCK, F.
R. Holidays in Spain; being some account of two tours in that country in the autumns of 1880 and 1881.
London, Edward Stanford, 1882.
8vo (190 x 130 mm), pp. xii, 204 with four plates; half-title present; original red pictorial cloth, edges gilt; spine slightly faded.
£250

Approximately:
US $334
€283
First edition. An entertaining narrative of two journeys through Spain. MacClintock relates his travels to such places as Burgos, Madrid, Toledo, Seville, Cordoba, Granada, Valencia, Barcelona and San Sebastian, describing on his way various aspects of Spanish nineteenth-century culture.

'Considering the romantic interest of the history of Spain, the varied character of its scenery and antiquities, and the genial nature and healthiness of its climate, especially in the southern provinces, it is somewhat astonishing that it is not oftener visited, and more written about . . . . Thus much by way of introduction. My readers (if any) will, I hope, be able to form some opinion as to whether Spain is or is not a desirable country to travel in from what is set forth in the book itself' (preface).


T2074
You may also be interested in...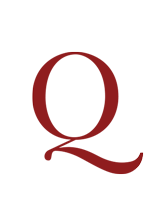 ALLONVILLE, Charles-Auguste d', marquis de Louville.
Mémoires secrets sur l'établissement de la maison de Bourbon en Espagne, extraits de la correspondance du Marquis de Louville, gentilhomme de la chambre de Philippe V, et chef de sa maison française.
First edition. Allonville (1668–1731) was French ambassador to Spain. His memoirs, edited here by Auguste F. L. S. Grimoard Beauvoir, marquis du Roure, describe his life at the court in Madrid as well as missions to Versailles, Naples and Rome. Reproduced at the end of volume II, amongst 'pièces diverses recueillies par le Marquis de Louville', are four letters from the Directeur de l'Assiento des Nègres relating seven years he spent in Buenos Aires in 1703–1710 (pp. 249–316).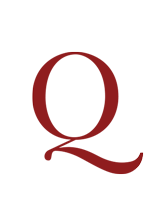 [PORTUGAL.]
Memorias economicas da Academia Real das Sciencias de Lisboa, para o adiantamento da Agricultura, das Artes, e da Industria em Portugal, e suas Conquistas ... Tomo I [-V].
First edition. The long period of publication accounts for the rarity of complete sets of this important periodical, containing articles on industry, agriculture, political economy, statistics and general social and geographical matters. They exhibit the continued influence of Physiocratic ideas after the spread of classical, Smithian ideas in western Europe. Among the contributors were most of the founding fathers of independant Brazil: Manuel Ferreira da Camara, Joachim de Amonim Castro, Jose Bonifacio de Andrade e Silva, and Vicente C. de Seabra da Silva Teleo. Other significant contributors include Domingo Vandelli, Sebastio Mendes Trigoso, Antonio Henriques da Silveira, and Antonio de Vila Nova Portugal.