THE MADNESS OF KING GEORGE
[MENDHAM, Thomas].
The wonder working Water-Mill displayed with its Apparatus, Appurtenances, Appendages, and Operations; or, the Mill to grind old People young; erected and practised by the well known Doctor, the learned philanthropic Friend of Farmer Hodge …
Norwich: Printed by Crouse and Stevenson for the Author, and Yarington and Bacon, Norwich; and by giving Orders may be had of any Other Bookseller in London or Elsewhere ... 1791.
8vo., pp. xix, [1], 133, [1], possibly wanting a portrait; first eight pages printed on blue-tinted paper; a very good copy in modern quarter calf and marbled boards; bookplates of Arthur Dalyrmple and R. C. Fiske.
£850

Approximately:
US $0
€0
First and only edition, very rare, of this eccentric, provincially printed allegory: Pilgrim's Progress meets Tristram Shandy.

Mendham begins by outlining his tale's elaborate allegorical apparatus. The most important elements include the Mill itself, which represents 'the true Church of God'; its hopper, which represents the 'state of humiliation'; and its two grinders, which represent the 'fear of destruction mixed with hope of deliverance'. To reach the mill, visitors must walk across the 'meadow of contemplation' which is apt to put them in a ready mood for conversion. The mill's first few clients are easily processed: 'they readily entered the hopper, passed between the grinders, and descended by the spout … astonishingly altered'. Trickier customers include 'Lord Lothario' and 'Prim Pimp'. It also plays host to a celebrity guest, 'Farmer George' (evidently George III) who is suffering from a bout of madness and at one point 'in the flurry of his mind' strikes one of the mill's attendants, knocking him 'flat on his back'. They are followed by a Papist, a Presbyterian, a Baptist, a Methodist, and a Swedenborgian.

Thomas Mendham was obviously much influenced by the works of Laurence Sterne and imitates many of his narrative eccentricities. There are several prefaces addressed variously to 'Brother Mortals', 'Kings, Peers, and Plebeians', and 'Candid Perusers'. Mendham also displays shimmers of Sterne's typographic whimsy. At one point, a lull in conversation is represented as '————————— a pause ——————————'

Thomas Mendham may have been connected with Mendham Mill near Norwich, which was recorded in the Domesday Book and rebuilt in 1820.

Very scarce. ESTC records only three copies: at the BL, Norwich, and the University of Minnesota.
You may also be interested in...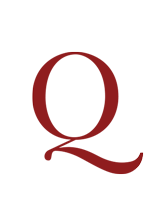 MASQUERADES, MORALITY AND PUBLIC BROTHELS ESSAY UPON MODERN GALLANTRY (AN).
Address'd to Men of Honour, Men of Pleasure, and Men of Sense. With a seasonable Admonition to the young Ladies of Great Britain … The Second Edition.
Second edition, unrecorded, published in the same year as the first – apparently from the same setting of type with the title-page altered to add the edition statement.
THE ENGLISH: BEAUTIFUL BUT FLIGHTY GÉNIE ANGLOIS (LE),
ou histoire abrégée des revolutions fréquentes de la Grande-Bretagne; par un esprit desintéressé.
First and only edition of this curious children's history of England in French, up to the death of Queen Anne in 1714.