THE MADNESS OF KING GEORGE
[MENDHAM, Thomas].
The wonder working Water-Mill displayed with its Apparatus, Appurtenances, Appendages, and Operations; or, the Mill to grind old People young; erected and practised by the well known Doctor, the learned philanthropic Friend of Farmer Hodge …
Norwich: Printed by Crouse and Stevenson for the Author, and Yarington and Bacon, Norwich; and by giving Orders may be had of any Other Bookseller in London or Elsewhere ... 1791.
8vo., pp. xix, [1], 133, [1], possibly wanting a portrait; first eight pages printed on blue-tinted paper; a very good copy in modern quarter calf and marbled boards; bookplates of Arthur Dalyrmple and R. C. Fiske.
£850

Approximately:
US $1169
€956
First and only edition, very rare, of this eccentric, provincially printed allegory: Pilgrim's Progress meets Tristram Shandy.

Mendham begins by outlining his tale's elaborate allegorical apparatus. The most important elements include the Mill itself, which represents 'the true Church of God'; its hopper, which represents the 'state of humiliation'; and its two grinders, which represent the 'fear of destruction mixed with hope of deliverance'. To reach the mill, visitors must walk across the 'meadow of contemplation' which is apt to put them in a ready mood for conversion. The mill's first few clients are easily processed: 'they readily entered the hopper, passed between the grinders, and descended by the spout … astonishingly altered'. Trickier customers include 'Lord Lothario' and 'Prim Pimp'. It also plays host to a celebrity guest, 'Farmer George' (evidently George III) who is suffering from a bout of madness and at one point 'in the flurry of his mind' strikes one of the mill's attendants, knocking him 'flat on his back'. They are followed by a Papist, a Presbyterian, a Baptist, a Methodist, and a Swedenborgian.

Thomas Mendham was obviously much influenced by the works of Laurence Sterne and imitates many of his narrative eccentricities. There are several prefaces addressed variously to 'Brother Mortals', 'Kings, Peers, and Plebeians', and 'Candid Perusers'. Mendham also displays shimmers of Sterne's typographic whimsy. At one point, a lull in conversation is represented as '————————— a pause ——————————'

Thomas Mendham may have been connected with Mendham Mill near Norwich, which was recorded in the Domesday Book and rebuilt in 1820.

Very scarce. ESTC records only three copies: at the BL, Norwich, and the University of Minnesota.
You may also be interested in...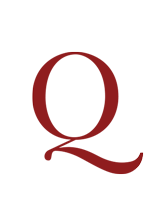 REVISED [SMOLLETT, Tobias].
The Adventures of Roderick Random … in two Volumes … The second Edition.
Second edition, with 'major imaginative changes', and frontispieces which appear here for the first time. Even though there were only a few weeks between the first and second editions, Smollett found time to make a number of significant corrections in the text, on average about one substantive change for every two to three pages, mainly to improve characterisation or style. See O. M. Brack, Jr. and James B. Davis in PBSA, LXIV (1970), 295-311.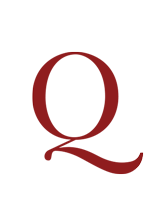 BALZAC, Jean-Louis Guez de.
Aristippus, or, Monsieur de Balsac's Masterpiece, being a Discourse concerning the Court … Englished by R.W.
First edition in English of Aristippe (1657), a treatise on wisdom in political administration dedicated to Queen Christina of Sweden, who was an admirer. Balzac was particularly reputed for the quality of his prose, seen as raising it to the same perfection as Malherbe did for French verse. At the end is an apposite extract from an earlier work, The elegant Combat (1634), comprising his conversations with Pierre du Moulin. Wing B 612.