MISES, Richard von.
Kleines Lehrbuch des Positivismus. Einführing in die empiristische Wissenschaftsauffassung.
The Hague, W. P. van Stockum & son, 1939.
Large 8vo, pp. xii, 467, [1] blank; ink ownership inscription (dated 1944) to the front free endpaper; edges lightly browned throughout; a good copy in the original cloth-backed boards, spine a little darkened.
£150

Approximately:
US $201
€170
First edition, published as Vol. I in the Library of Unified Science Book Series, for which Neurath was editor-in-chief, and Carnap, Philipp Frank, Jørgen Jørgensen and Charles W. Morris were associate editors.

The author, Richard von Mises (1883–1953), was the younger brother of the prominent economist Ludwig and is well known for his work in probability theory.
You may also be interested in...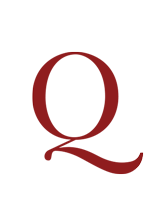 LOCKE, John.
An Essay concering humane Understanding, in four Books … The third Edition …
Third edition, a line-by-line reprint of the second edition (1694) but with some errata corrected. The second edition had contained 'large additions', the most important being the new chapter on identity (II, xxvii).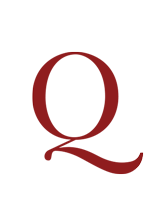 SCHRÖDER, Ernst.
Abriss der Algebra der Logik. Bearb. im Auftrag der deutschen Mathematiker-Vereinigung von dr. Eugen Müller. In drei Teilen. Erster Teil Elementarlehre.
First edition of the first of two parts of Schröder's Abriss, edited by E. Müller and published posthumously in 1909 and 1910. Committed to the reform and development of logic, Schröder debuted in this field with a fundamental revision of Boole's logic of classes, which emphasized the notion of the duality in logical multiplication and logical addition introduced by W. S. Jevons in 1864. 'Although Jevons and Frege complained of what they saw as the "mysterious" relationship between numerical algebra and logic in Boole, Schröder announced with great clarity: "There is certainly a contrast of the objects of the two operations. They are totally different. In arithmetic, letters are numbers, but here, they are arbitrary concepts." He also used the phrase "mathematical logic"' (Encyclopaedia Britannica). Schröder's declared aim in the field of logic was to facilitate the exact manipulation of relative concepts, and pave the way for a scientific 'universal language' built on signs rather than sounds.