MOORE, George Edward (1873-1958), philosopher.
Autograph testimonial signed ('G. E. Moore') for Alice Ambrose.
86 Chesterton Road, Cambridge, 24 April 1935.
4to, pp. 1 + 1 blank, headed paper; creases where folded, good.
£600

Approximately:
US $801
€681
[together with:]

DALE, A. B. Typed certificate of attendance signed ('A. B. Dale') for Alice Ambrose. Newnham College, Cambridge, 7 December 1933.

4to, pp. 1 + 1 blank, headed paper; creases where folded, good.

The distinguished American logician and philosopher Alice Ambrose (1906-2001) was one of the auditors to whom Wittgenstein dictated what came to be known as the Blue and Brown books between 1933 and 1935, and she prepared the final typescript of both. She later edited her lecture notes, together with those of Margaret Macdonald, as Wittgenstein's Lectures, Cambridge, 1932-1935 (1979).

G. E. Moore here describes her in his testimonial as 'an industrious & intelligent student, very well aware of the difficulties of the subject on which she is engaged & very persevering in her efforts to overcome them. She is keenly interested not only in the particular subject of her research but in philosophical problems generally, & I think she would be a competent & stimulating teacher of philosophy'. Dale's certificate provides details of the courses she attended given by Wittgenstein, Moore, Braithwaite and Ingham. The subject of Ambrose's Ph.D. research was 'Finitism in Mathematics' and when in 1935, encouraged by Moore, she published an article in Mind with the same title, which sought to give an account of Wittgenstein's position on the subject, he peremptorily broke off their connection. Ambrose later wrote an account of her time with Wittgenstein in Ludwig Wittgenstein: philosophy and language, co-edited with her husband Morris Lazerowitz, and published in 1972. Ambrose taught at Smith College from 1937 until she retired her chair (given in 1964) in 1972.
You may also be interested in...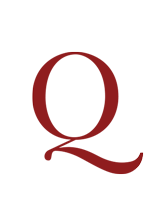 STEEL, William Gladstone.
The mountains of Oregon.
First edition. The author's stated aim in writing this work was to provide descriptions of Mount Hood and Crater Lake. He calls the latter 'one of the grandest points of interest on earth. Here all the ingenuity of nature seems to have been exerted to the fullest capacity, to build one grand, awe-inspiring temple' (p. 33). In addition there are details of the formation and constitution of the Oregon Alpine Club, predecessor of the Mazamas, together with short biographies of its first three presidents. At the end is an Oregon bibliography.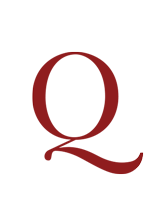 [TURNER, George].
An Inquiry into the revenue, credit, and commerce of France. In a letter to a member of the present parliament.
First editions. These three pamphlets all stem from the debate in the House of Lords of 1 June 1742 on the Trade & Navigation Bill. They all hinge on a single aspect of the debate – whether France could fund another war from her export and import revenues.