THE LIVER
MORGAGNI, Giovanni Battista.
Epistolae anatomicae duae, novas observationes, & animadversationes complectens, quibus anatome augetur, anatomicorum inventorum historia evolvitur, utraque ab erroribus vindicatur.
Leiden, J. à Kerkhem, 1728.
4to, pp. (xx), 308, with engraved title-vignette; faint library stamp on title verso; one leaf with tear repaired; a little light browning and staining; a very good copy in contemporary mottled calf, a little worn.
£1200

Approximately:
US $1605
€1359
FIRST EDITION. 'The two anatomical essays in this work constitute a detailed review of the anatomy and physiological functions of the liver. Although the historical aspects of the subject are emphasized, Morgagni includes many of his own observations' (Heirs of Hippocrates on the edition of 1762).

Morgagni's Adversaria (1717-19), Epistolae anatomicae duae (1728), and Epistolae anatomicae duodeviginti (1740) 'represent new contributions to the mechanical interpretation of the structure of the organism' (DSB IX p. 511).

Blake p. 312; Waller 6677; Wellcome IV p. 178.
You may also be interested in...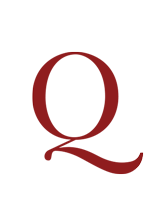 BERNOULLI, Daniel.
Q.D.B.V. Specimen inaugurale de usu medico tabularum baptismalium, matrimonialium et amortualium quod favente supremo numine auctoritate et consensu gratiosi medicorum ordinis in alma Universitate patria pro summis in medicina honoribus privilegiisque doctoralibus rite consequendis publico eruditorum examini subjiat Daniel Bernoulli, Joh. fil... ad diem 14. Junii 1771.
First edition of Daniel Bernoulli's doctoral thesis, a pioneering text on the medical applications of mathematical and statistical data. Bernoulli (Daniel junior) shows the potential use of demographic data from baptism, marriage and death records in physiology, pathology, semiology, hygiene, dietetics, even therapeutics. Kersseboom, Süssmilch, Halley, Deparcieux and other initiators of the statistical sciences are cited as the basis of a new proposed method bent on extracting complex medical inferences from a minimal set of data consistently recorded.
ANATOMY OF THE EAR: WRITTEN IN THE CONTEXT OF THE BAVARIAN COURT & PHOTOGRAPHICALLY ILLUSTRATED MAYER, Ludwig.
Studien über die Anatomie des Canalis Eustachii.
First edition. Studien über die Anatomie des Canalis Eustachii, written by Bavarian court physician Ludwig Mayer (1839-1878), analyses the anatomy of the Eustachian tube based on observations on specimens provided by Munich anatomist Dr Nikolaus Rüdinger. Rüdinger had refined the method for making specimens, making it possible for the first time to produce photographs of specimens that were clear, accurate and instructive to practising surgeons. The two albumen prints of cross-sections of the head included towards the end of the Studien, originally published in Rüdinger's Atlas des menschlichen Gehörorganes (Munich, 1866-75), were made by Rüdinger's photographic associate, Joseph Albert, Bavarian court photographer and inventor of the Albertotype, and included here with their permission.