MOROZOV, Nikolai Aleksandrovich.
Zvezdnyia pesni … [Celestial Songs].
Moscow, "Zadruga", 1920.
8vo, pp. [10], xiii, 190, with numerous small vignettes in the text; some minor browning; in the original printed wrappers, spotted, spine repaired.
£120

Approximately:
US $160
€135
First published in 1910, this second, enlarged edition is the 'first complete edition' of Morozov's poetry, bringing the collection up-to-date (i.e. 1919). We offer volume I; a second appeared in 1921.

Tarasenkov, p. 268. Not in Kilgour; NUC records one copy at the Library of Congress; OCLC locates copies at UC Irvine, and the Universities of Chicago, Washington, and Wisconsin.
You may also be interested in...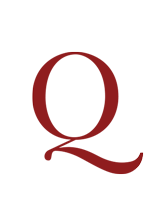 WALTON, Izaac.
The Lives of Dr John Donne, Sir Henry Wotton, Mr Richard Hooker, Mr George Herbert … to which are added some Letters written by Mr George Herbert, at his being in Cambridge: with others to his Mother, the Lady Magdalen Herbert, written by John Donne, afterwards Dean of St. Pauls …
First collected edition of Walton's celebrated lives of poets and divines. 'If its rarity was as great as its merit it would be one of the most coveted books of the period' (Pforzheimer). The biography of Wotton was published as part of Reliquiae Wottonianae (1651); Walton's life of Donne first appeared in the edition of Donne's LXXX Sermons in 1640; the biography of Hooker was first published in 1665; and The Life of George Herbert appeared in the same year as this edition.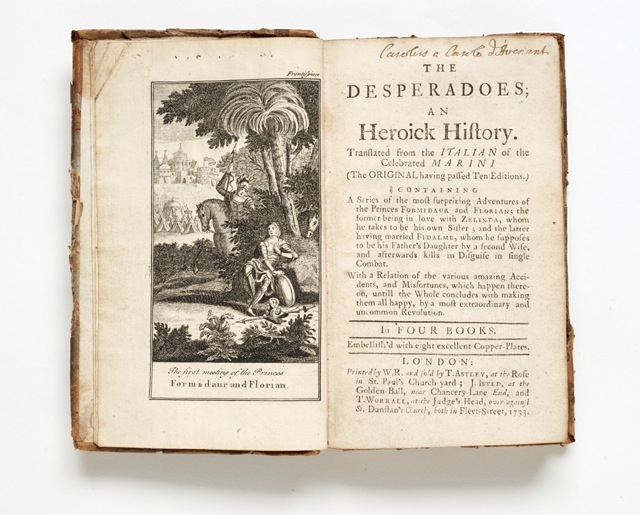 MARINI, Giovanni Ambrogio.
The Desperadoes; an heroick History. Translated from the Italian of the celebrated Marini (the Original having passed ten Editions.) Containing a Series of the most surprizing Adventures of the Princes Formidaur and Florian … In four Books. Embellish'd with eight excellent Copper-Plates.
First and only edition in English of Le gare de' disperati (1644), the second of three romances by Marini (1596-1668). Inevitably, 'It was necessary to omit many Things that were contrary to our Morals; to Decency, and to the Purity of the English Tongue …'. But the general scheme of events is the same as the original, and is outlined on the title-page: 'A Series of the most surprizing Adventures of the Princes Formidaur and Florian; the former being in love with Zelinda, whom he takes to be his own Sister; and the latter having married Fidalme, who he supposes to be his father's Daughter by a second Wife, and afterwards kills in Disguise in single Combat. With a Relation of the various amazing Accidents, and Misfortunes, which happen thereon, until the Whole concludes with making them all happy, by a most extraordinary and uncommon Revolution.'