MUNDY [MUNDAY], Henry.
Novum physicae hodiernae lumen quo mira jucundaque de aere vitali esculentis, potulentis ac de parergis in victu inaudita propalantur.
Leipzig, Typis Nisianis apud Johannem Justum, 1685.
Small 8vo, pp. [4], 496, [28], title printed in red and black; title with faint stamp and tiny manuscript number on head, pp. 67/8 a little stained, p. 123 with faint stamp, first two leaves and quire U a little browned, trimmed close at upper margin, but never affecting text; a good, clean copy in contemporary vellum backed marbled boards, front cover skilfully mended, a little rubbed.
£1000

Approximately:
US $1337
€1133
Second edition of a rare work on chemistry, health, and food. There were several editions: first published 1680 in Oxford under the title ((((((((((((((; again in the same year as our edition as Opera omnia medico-physica, which mentions tea, coffee, chocolate, and tobacco in the title, and finally, in Frankfort, 1693, with the title Tractatus novus de potu cophe, falsely attributed to Guilielmo Tozzi. This short history of editions shows that this work was much appreciated for the section on the new exotic drinks und drugs.

Henry Mundy was born in 1623 in Henley-on-Thames, and, after the Civil War, was elected headmaster of the free grammar school in his native town in 1656. 'To his work as a teacher he added the practice of medicine, and the school suffered in consequence. His death [1682] saved him from the disgrace or dismal' (DNB). This is his only work.

'Without mentioning Mayow's name, he gives a summary of [Mayow's] Tractatus Quinque, speaking of aer vitale, particulae nitrosis, spiritus nitro-aerëi, and even the water spout ... He quotes a great number of other authors throughout the book, including Monardes (on tobacco). The part on air deals largely with its impurities, including metallic exhalations (as in Boyle). Solar heat is regarded as due to sulphur and nitro aereo (sic) and there is mention of a 'nitrosulphureorum furor.' The 'commentarii de Aere Vitali', a section on mineral waters and very brief accounts 'de coffa' and 'de thea' occupy the rest of the book' (Partington II p. 616, on the first edition).

The large section from p. 122 to the end of the volume deals with nutrition and all kinds of food and beverages. Mundy treats bread, fruits, oils, edible roots, spices, sugar, meat, milk and dairy products, fish and other seafood, wine, beer, juices, tea, betelnut, coca, opium, coffee, and tobacco.

Krivatsy 8189 (lists no first edition); see Vicaire p. 614 and Bitting p. 334 for the Leyden edition of the same year; see Arentts, Tobacco II p. 495 for the first and the Leyden edition; this edition not in Wellcome; not in NUC (lists only one copy of the first edition at Dickinson College, Carlisle); RLIN locates one copy at Harvard University (erroneously under Heinrich Mundt); OCLC gives no further location.
You may also be interested in...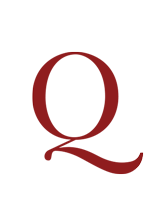 RESPIRATION AT HIGH ALTITUDE NORDMARK, Zacharias, Praes.
Dissertationem, de respiratione in Montibus altissimis. Pro gradu publicae censurae subjicit Petrus Abr. ECKMAN ...
Very rare dissertation on respiration at high altitude, an early treatment of the subject. In this interesting treatise the author discusses changes in atmospheric pressure at different altitudes, scarcity of air and its inelasticity caused by low temperatures, the effects on the respiratory system, and the body (human and animal) in general.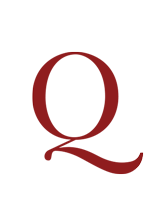 THE LIVER MORGAGNI, Giovanni Battista.
Epistolae anatomicae duae, novas observationes, & animadversationes complectens, quibus anatome augetur, anatomicorum inventorum historia evolvitur, utraque ab erroribus vindicatur.
FIRST EDITION. 'The two anatomical essays in this work constitute a detailed review of the anatomy and physiological functions of the liver. Although the historical aspects of the subject are emphasized, Morgagni includes many of his own observations' (Heirs of Hippocrates on the edition of 1762).