MUSSI, Antonio.
Disegno di lezioni e di ricerche sulla lingua ebraica. Prefazione recitata nella adunanza della R. Università di Pavia ildi xxi di Marzo l'a mdccxcii da Antonio Mussi sacerd. obl. della congr. de SS. Ambr. e Carlo R. Prof. di teol. dogm. e di lingua ebr. Aggiuntari la versione del I. Cantico di Mose dall' ebr. in versi ital., e lat., con note.
Pavia, Bolzani, [1792].
8vo, pp. [ii], 219, [1]; with an engraved titlepage reproducing a drawing by Corregio; pages uncut, a few marginal stains to the very bottom of the centre gatherings; bound in blue paper wrappers with manuscript inscriptions to both sides of the upper wrapper.
£500

Approximately:
US $0
€0
First edition of this rare history of the Hebrew language. Including a preface delivered as a lecture at the University of Pavia, the first part of the work discusses Hebrew grammar, noting its consanguinity with other Eastern languages, including Greek, Syriac, Ethiopic and Arabic. Choosing standard Latin phrases, Mussi discusses the points of grammar involved in their translation into (transliterated) Hebrew. The remainder of the work comprises the first song of Moses in Hebrew with a parallel Italian verse translation, followed by a further translation into Latin verse, and an extensive commentary which draws on other Semitic languages.

Antonio Mussi (1751-1810) was Professor of Oriental Languages at Padua University and director of the Ambrosian Library.

The Italian collective Catalogue lists four copies.
You may also be interested in...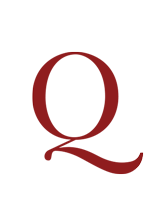 [DESJARDINS, C.
L. G.] Campagnes des Français en Italie, sous les ordres, jusqu'au traité de Campo-Formio, seconde edition, augmentée d'un sixième volume contenant les campagnes de ce général en Egypte, notamment sa dernière en Italie, el la bataille de Maringo, ainsi que les événemeus les plus remarquables en France, tels que le 18 brumaire an 8, le 3 nivôse en 9, jusqu'a la paix definitive.
First published as Campagnes des Français en Italie, ou histoire militaire, politique et philosophique de la Rèvolution in 1798, this is one of the earliest military histories of the French revolutionary wars. The present 1802 edition includes an extra volume with an account of the battle of Marengo, a crucial French victory which won the 1800 Italian campaign for Napoleon and drove the Austrians out of most of Italy, and Napoleon's campaign in Egypt, which, when it failed, ended all Napoleon's aspirations for empire in the Orient.
NONSENSE LITERATURE [ANON]
The adventures of John Manks and his pock-marked cat.
This short nonsense-writing prose anecdote is set in Ireland and recounts the unnamed protagonist's encounters with a coach man driving '78 old dead jack asses, under an empty steam coach', a 'poor old man' with a 'great big stack of chimney on his back' and 'John Manks', listed in the title. When the protagonist wants to travel quickly he prepares himself thus: 'I then put my two shin-bones in my pocket, & my head under my arm & a way I ran jumping […]'. The piece is littered with odd spelling and mis-settings, presumably in order to render it linguistically as well as logically counter-intuitive. The fantasy realm conjured here is less empathetic and more grotesque than Lear's nonsense-creations with hags, dead animals and recurring images of sickness (vomiting), scarring (pockmarks) and dismemberment.