(NAPLES) GELAS, S. .
Catalogue des statues en bronze exposées dans une grande salle du Musée Bourbon á Naples.
Naples, 1820
8vo, pp. 40, uncut, in old wrappers.
£150

Approximately:
US $0
€0
Uncommon pocket guide to the antique bronzes of the then Real Museo Borbonico in Naples. The bronzes described here were either excavated at Pompeii or Herculaneum or came from the Farnese collection. The critical descriptions give a wealth of information.

COPAC only locates the Oxford copy; OCLC only locates the Pennsylvania copy in US; and ICCU locates only a copy in Naples.
You may also be interested in...
KENNEDY, James.
A New Description of the Pictures, Statues, Bustos, Basso-Relievos, and other Curiosities at the Earl of Pembroke's House at Wilton. In the Antiques of this Collection are contain'd the whole of Cardinal Richelieu's and Cardinal Mazarine's, and the greatest part of the Earl of Arundel's...
First edition of Kennedy's guide book to the art collections of Wilton House in Wiltshire, seat of the Earls of Pembroke. This is the first proper guide book to the Wilton House collections. This catalogue is annotated from Pembroke's own manuscript notes. Contemporaries, like Winckelmann and Horace Walpole, teased Pembroke about some of his more wild attributions. The catalogue nevertheless provides a fascinating picture of early collecting habits.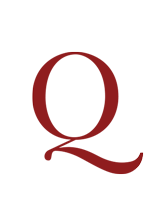 GEORGE III IN WAX [SOCIETY OF ARTISTS.]
A Catalogue of the Pictures, Sculptures, Models, Designs in Architecture, Drawings, Prints, &c. Exhibited by the Society of Artists of Great-Britain, at their New Room, near Exeter-Exchange, Strand. April the twenty-fifth, 1774, the fifteenth Year of exhibiting …
First edition. The Society of Artists emerged in 1760 as a loose association of artists, including Joshua Reynolds and Francis Hayman, who wanted greater control over exhibitions of their work than they experienced under William Shipley's Society of Arts (est. 1754). They held an alternative exhibition in London, May 1761, and in 1765 obtained a Royal Charter as the 'Incorporated Society of Artists of Great Britain'. Factionalism led ultimately to further divisive split and to the foundation of the Royal Academy in 1769, but the Society of Artists continued its schedule of exhibitions until 1791.