NAPOLEON ENOBLES COLONEL PÉCHEUX FOR HIS 'BRILLANT FAIT D'ARMES' IN THE PENINSULA
NAPOLEON I, Emperor of the French.
Brevet signed ('Napole'), for Colonel Marc Nicolas Louis Pécheux, granting him the title of Baron of the Empire.
'Notre Camp Impérial à Burgo', 22 November 1808.
One leaf (c. 455 x 593mm), vellum, written in ink in a scribal hand, the opening in calligraphic scripts and with an illustrated initial 'N' in the form of a Napoleonic imperial eagle, with manuscript insertions in separate hands, countersigned by Jean Jacques Régis de Cambacérès; additions in two other contemporary hands on verso; illuminated coat of arms; imperial seal pendant in red wax (c. 123mm in diameter), suspended on blue and gold silk ribbons; silver on arms slightly oxidised, edges of seal slightly chipped, ribbons slightly worn, otherwise a very good example.
£9000

Approximately:
US $11519
€10299
This brevet conferred the title of baron upon Colonel Marc Nicolas Louis Pécheux (1769-1831) of the 95e regiment d'infanterie de ligne. It was signed by Napoleon, later countersigned by Cambacérès (Arch-Chancellor of the Empire), and docketed on the verso with details of the transmission of the brevet to the Sénat and the entry of the title into the Sénat's register on the 14 December 1808.

Pécheux enjoyed a distinguished military career during the revolutionary and republican eras; on 28 August 1803 he was given the command of the 95th regiment of infantry, which he led with distinction at Austerlitz, where he inflicted significant losses upon the Russian cavalry. Following further successes in the Napoleonic Wars, Pécheux was posted to Spain in 1808, where, 'il se distingua dès le début de la campagne, par la prise du plateau de Spinoza. Ce brillant fait d'armes qui appartient entièrement au 95e regiment, lui mérita, le 24 novembre, la croix de commandant de la Légion-d'Honneur et le titre de baron de l'Empire' (A. Liévyns, J.-M. Verdot, and P. Bégat, Fastes de la légion-d'honneur (Paris: 1844-1847) III, p. 479). This brevet conferring the barony on Pécheux was signed by Napoleon while he was at his encampment in Burgos, during his residence in Spain between late October 1808 and January 1809.

Further military successes in the Peninsula led to Pécheux' promotion to general in 1810, before he returned to the main European theatre of war. During the Hundred Days, he remained loyal to Napoleon and took the command of a division of the 4th Corps of the Armée du Nord, and then led the 12th division of Grouchy's 3rd Corps at Waterloo. Following Napoleon's exile and the restoration of Louis XVIII, Pécheux was removed from active service, but he resumed his military career in 1818, serving with distinction in the Armée d'Espagne in 1823. On 23 May 1825 Pécheux was elevated to the rank of Grand-Officier of the Légion d'honneur and his name is incised upon the west face of the Arc de Triomphe, amongst those of the other major figures of the Peninsular War.
You may also be interested in...
THE GODMERSHAM PARK-CHAWTON COPY, READ BY JANE AUSTEN?
WITH JOHN NEWTON'S SUPPRESSED PREFACE COWPER, William.
Poems … London: printed for J. Johnson … 1782. [With:]

_________. The Task, a Poem, in six Books … To which is added … An Epistle to Joseph Hill … Tirocinium, or a Review of Schools, and the History of John Gilpin. London: Printed for J. Johnson … 1785.
First edition of each volume, with the notoriously rare suppressed preface by John Newton.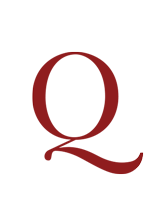 STRAVINSKY AND RAGTIME STRAVINSKY, Igor.
Piano-rag-music. Dédié à Arthur Rubinstein (1919).
First edition, first printing of this important work for solo piano. This copy has been extensively revised and annotated by Stravinsky in pencil and red crayon and was perhaps the composer's own performance copy. The annotations include notes added to chords, written-out arpeggiations and dynamic instructions, and provide significant clues regarding the performance and overall conception of the work.