[NAUDÉ, Philippe, attr.
author]. Histoire abrégée de la naissance & du progrez du Kouakerisme avec celle de ses dogmes.
Cologne, Pierre Marteau, 1692.
12mo, pp. [xxiv], 174, [6]; small device on title, engraved head-pieces and small initials; single marginal ink smudge far from text on the edges of about twelve leaves, but a very good, clean copy in contemporary full speckled calf, gilt lettering-piece (the lettering a little faded); stemped exlibris of baron Armand de Terwangne (consul general) on the front free end-paper.
£1000

Approximately:
US $0
€0
First edition of the earliest work on the Quakers to be published in French. In his survey of English Quakerism the author gives voice to widespread contemporary English criticisms of the movement, radicalizing the charge of Socinianism into one of 'pure deism' and ultimately atheism.

Barbier's attribution to the Huguenot exile mathematician and theologian Philippe Naudé (1654-1729) stems from a statement in the preface, in which the author anticipates publishing a confutation of Bayle's Commentaire philosophique (this Naudé did, but more than twenty years later, in 1715). Naudé's fame rests mainly on his disputes with Bayle and La Placette, and his correspondence with Leibniz and Euler.

John Locke, who had a copy of this book in his library, features among the authors to which this work has been variousy ascribed. A new version appeared in 1699 under the title La Religion des Kouakres en Angleterre.

J. Smith, Bibliotheca Anti-Quakeriana, p. 26; Bibliotheca Furliana 158; The Library of John Locke, 3078.
You may also be interested in...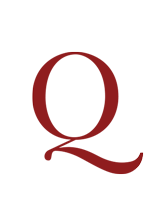 GLADSTONE, John, and James CROPPER.
The correspondence between John Gladstone … and James Cropper … on the present state of slavery in the British West Indies and in the United States of America; and on the importation of sugar from the British settlements in India. With an appendix; containing several papers on the subject of slavery.
First edition in book form. The correspondence, initiated by the East India merchant James Cropper with an anonymous article in 1823, was first published in the Liverpool Mercury and the Liverpool Courier between 1823 and 1824. James Cropper's first letter brought up the issue of the 'impolicy of slavery', moving from the largely shared agreement on the 'cruelty and injustice of Negro slavery' to advancing the more radically economic criticism that 'such is its inherent impolicy, that if it had not been supported and protected by bounties and prohibitions, it would long since have been ameliorated and finally have fallen' (p. 2), effectively invoking self-interest as an argument for the suppression of slavery. His criticism to the protective measures created for the benefits of the sugar trade awoke the reaction of Gladstone, a Caribbean planter and West and East India merchant, who replied under the pseudonym of Mercator. Cropper, countered by Gladstone and other slavery supporters, argues that, by lifting the restrictions on the oriental trade, slavery would have ceased because forced labour could not have competed with free labour.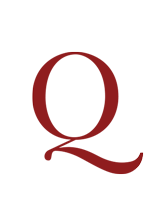 MILLENNIAL PROGRESS TOWARDS THE LEAGUE OF NATIONS HODÉ, Jacques.
L'Idée de féderation internationale dans l'histoire. Les précurseurs de la Société des Nations. Thèse pour le doctorat (sciences, politiques et economiques) présentée et soutenue le 7 juin 1921 par Jacques Hodé, diplômé de l'Ecole des Sciences Politiques.
A heartfelt history of and rationale for the League of Nations by a student of the law faculty at the University of Paris, submitted for his doctorate just two years after forty-four states signed the League's Covenant. To those who hoped the League would be an 'all-powerful goddess' and found instead a 'little girl' taking her first steps, Hodé advises patience. To those who claimed the League was a new tower of Babel built on sand, he replies that its formation is the result of an evolution going back to the dawn of civilisation, and over the next 290 pages he endeavours to prove his thesis.