NEPOS, Cornelius.
De vita excellentium imperatorum. Interpretatione et notis illustravit Nicolaus Courtin ... in usum serenissimi Delphini.
Paris, Frères Barbou, 1726.
4to, pp. [xxxiv], 223, [1, blank], including additional engraved title-page by L. Cossin; title vignette, engraved initials, head- and tail-pieces; occasional light toning and spotting, small hole to A1 touching two letters, small loss to bottom blank corner of N4, otherwise very good; eighteenth-century vellum, three gilt-lettered morocco spine labels (a little worn), marbled endpapers; a few small marks; engraved portrait of Nepos from another work pasted to front free endpaper.
£275

Approximately:
US $0
€0
An attractive later Delphin edition (first 1675) of the surviving biographies of the first-century BC Roman writer Cornelius Nepos. Part of an original series of 'Lives of famous men' (De viris illustribus), the surviving biographical sketches, mostly of generals, include Themistocles and Hannibal. The most interesting character portrayal is that of Alcibiades, while the lives of the elder Cato and of Atticus, with whom Nepos was intimate, are the most accomplished. Nicolas Courtin, who was paid 1200 livres to prepare this edition of Nepos for the Grand Dauphin, the son of Louis XIV of France, taught at the collège de la Marche in Paris.

Brunet II, 289.
You may also be interested in...
THE IVANHOE BALL, AN ATTENDEE'S COPY [LAGARENNE, Félicité, artist].
[Costumes d'Ivanhoe au bal donné par ... le prince et princess d'Orange à Bruxelles, mercredi le 5 février 1823.]
First and only edition of a fine and rare suite of ten hand-coloured lithographs commemorating a ball inspired by Scott's Ivanhoe, held in Brussels on 5 February 1823 by the Prince and Princess of Orange in honour of the British community in that city. There were thirty-two guests at the ball, all attending in elaborate costume, and dancing a quadrille that became the talk of the town, and remained 'the principal topic of conversation at Brussels' several months later (The Repository of Arts, May 1823). According the printed programme, Lord Danlo was Ivanhoe, the Black Knight was played by Mr de Janti, and Mrs Berkley took the role of Rowena. Further down the list is Mrs Fielden (sic), as Alicia, wife of the Joseph Ffeilden who owned this copy – she can be seen on the left in Plate VII.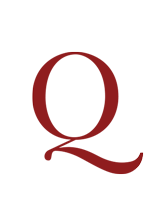 BAUDIER, Michel.
Histoire générale du serrail, et de la cour du Grand Seigneur, Empereur des Turcs. Où se voit l'image de la grandeur otthomane, le tableau des passions humaines, et les exemples des inconstantes prosperitez de la cour. Ensemble l'histoire de la cour du roy de la Chine . . . Derniere edition.
Fourth edition. This is one of two issues to appear at Rouen in the same year, the other bearing the imprint of Jean Berthelin. Baudier's much-read account of Turkish customs first appeared in 1624. The author was 'a popularizer of general knowledge of the Ottoman Empire, and by emphasizing the dramatic and melodramatic aspects of Turkish life, customs, and manners, probably did most to spread knowledge of Turkey through 17th-century France . . . . There is no evidence that Baudier ever visited the Levant' (Blackmer). Although the illustration of a giraffe he provides is one of the earliest to be widely diffused in Europe, his claim actually to have seen one in Constantinople is undermined by his description: 'ses jambes de devant sont quatre ou cinq fois plus hautes que celles de derriere.'