NEWTON, Sir Isaac.
Optice: sive de Reflexionibus, Refractionibus, Inflexionibus & Coloribus Lucis Libri Tres. Latine reddidit Samuel Clarke ... Accedunt Tractatus duo ... de Speciebus & Magnitudine Figurarum Curvilinearum, Latine scripti.
London, Sam. Smith and Benj. Walford, 1706.
4to, pp. [15]; 348, [1], [24], [1], [43, recte 47], with 19 folding engraved plates; three plates minimally shaved at head with partial loss to the heading of one plate; a very good, crisp copy in contemporary English panelled calf, rebacked, tips of corners restored; old French booksellers label on front paste-down.
£9000

Approximately:
US $12039
€10197
first latin edition, translated from the english edition of 1704 by samuel clarke, with the assistance of abraham de moivre.

Newton corrected the text for this edition and added seven new 'queries' containing speculations on the nature of matter and the propagating medium for light and energy.

'The two mathematical treatises [De quadratura and Enumeratio] were retained and seven new queries were added, numbered from seventeen to twenty-three. This edition is known in two states. In query 20 Newton had written of space: 'Annon spatium universuum, sensorium est entis incorporei, viventis, et intelligentis?" (Is not infinite space the sensorium of a Being incorporeal, living and intelligent?) (p. 315). It must have struck Newton that to call space the "sensorium of God", without any qualification, was too bold a claim. Consequently, he chose to substitute for page 315 a cancel in which he spoke of infinite space ("spatio infinito") as " tanquam sensorio suo" (which is as it were his sensorium).

'He failed, however, to modify the whole edition and copies with the missing tanquam have been found in the Babson collection, the Bodleian Library and the ULC. But worse, from Newton's point of view, an uncancelled copy found its way to Leibniz, who lost no time in accusing Newton of claiming that space is an organ of God' (Gjertsen, The Newton Handbook p. 413). Ours is a copy with the leaf in its corrected version.

Babson 137; Wallis 179.

S974
You may also be interested in...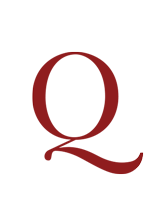 THE SALVÁ COPY VEGA CARPIO, Felix Lope de.
Iusta poetica, y Alabanzas justas que hizo la Insigne Villa de Madrid al bienauenturado San Isidro en las Fiestas de su Beatificacion, recopiladas por Lope de Vega Carpio. Dirigidas a la misma Insigne Villa.
First edition. A collection of verses, edited by Lope de Vega and including his own compositions, written to celebrate the beatification of San Isidro, patron saint of Madrid, in May 1620.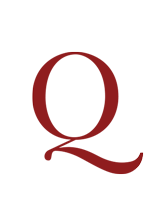 WITH THE 1824 SUPPLEMENT:MALTHUS, MILL, RICARDO, SCOTT, AND OTHERS ENCYCLOPAEDIA BRITANNICA.
Encyclopaedia Britannica: or, a Dictionary of Arts, Sciences, and miscellaneous Literature; enlarged and improved. The sixth Edition. Illustrated with nearly six hundred Engravings. Vol. I [–XX] … … Edinburgh: Printed for Archibald Constable and Company; and Hurst, Robinson, and Company … London. 1823. [With:]



SUPPLEMENT to the fourth, fifth, and sixth Editions of the Encyclopædia Britannica. With preliminary Dissertations on the History of the Sciences. Illustrated by Engravings. Volume first [–sixth]. Edinburgh: Printed for Archibald Constable and Company, Edinburgh; and Hurst, Robinson, and Company, London. 1824.

An extremely handsome set of the sixth edition, with the important Supplement of 1824. First published in 1771, 'the most famous of all the encyclopaedias in the English language' (PMM) had been expanded over successive editions from 3 to 20 volumes. The sixth edition was a largely a reprint of the fourth and fifth, but incorporated revisions to volumes I-VI.