PAMPHLET COLLECTION
Nine
pamphlets dating from 1739 and 1740 concerned with the war with Spain, the South Sea Company and the sugar trade in the British West Indes.
All London imprints, bound together in contemporary French polished sheep, spine richly decorated gilt with a red morocco lettering-piece 'Panphlet [sic] de 1740', a couple of scuffs to the upper and several scuffs to the lower board, endpapers marbled, all edges red. A very attractive volume bringing together an important collection of pamphlets on international trade and foreign affairs.
£3500

Approximately:
US $4702
€3970
i). The consequences of his majesty's journey to Hanover, at this critical juncture. Considered in a letter from a Member of Parliament in town to a noble Duke in the country: to which is added, the Duke of A---l's speech upon the state of the nation: with the reply to it, by Lord ******. London, C. Simpson, 1740.

8vo in fours, pp. 40; minor loss to the gutter of the title, lightly browned due to paper stock, a very good copy.

Fairly scarce: 5 UK copies; 6 holdings in US institutions.

ii). The conduct of his grace the D-ke of Ar—le for the four last years review'd. Together with his Grace's speech April 15th, 1740. Upon the state of the nation. London, Webb, 1740.

8vo, pp. 34, [3], 34-57, bound without the half title; a very good copy.

The second state in which this edition appears, identified by the correct numbering of p. 15 and the correct word, 'TRAIN' to the end of the second line of p. 34 (incorrectly appears as 'STRAIN' in the first state, see ESTC T1978).

Goldsmiths' 7805.

iii). An essay on the management of the present war with Spain, as far as has been hitherto conducted on the part of Great Britain. By an impartial hand. London, T. Cooper, 1740.

8vo, pp. 32; a good copy.

iv). The present state of the national debt: with remarks on the nature of our public funds, and the uses which a large national debt may be to a sole M-----r. London, T Berwick, 1740.

8vo, pp. 25, [2], 2 folding tables, complete with the half title and terminal blank. A very good copy.

v). Britain's mistakes in the commencement and conduct of the present war. By a merchant and citizen of London. London, T. Cooper, 1740.

8vo, pp. 62, [2] blank; a clean, crisp copy.

First edition.

Goldsmiths' 7757, Hanson, 5426, Sabin 8065.

vi). A supplement to Britain's mistakes in the commencement and conduct of the present war. Wherein the late glorious success of Admiral Vernon at Porto Bello is particularly considered. By a merchant and citizen of London. London, T. Cooper, 1740.

8vo, pp. 31, [1] blank; a very good copy.

First edition of the supplement to the previous pamphlet, published in the same year.

Sabin 93798.

vii). ASHLEY, John. Memoirs and considerations concerning the trade and revenues of the British colonies in America with proposals for rendering those Colonies more beneficial to Great Britain. London, C. Corbett, E. Comyns, J.Jolliffe, 1740.

8vo, pp. vi, 154; a good copy.

'Reissued in 1743 together with 'Second part of memoirs and considerations' under the general title 'Memoirs and considerations. In two parts'.

Sabin 2192.

viii). Considerations on the American Trade, before and since the establishment of the South-Sea Company. London, J. Roberts, 1739.

8vo, pp. 31, [1] blank; half-title lightly dust-soiled, else a good copy.

Brown, 601; Goldsmiths' 7659; Hanson, 5336; Sabin 15962.

ix). The advantages and disadvantages which will attend the prohibition of the merchandizes of Spain, impartially examined, and humbly offered to the consideration of Parliament. By a Sussex farmer. London, J. Roberts, [1740].

8vo, pp. 34, [2] blank.
You may also be interested in...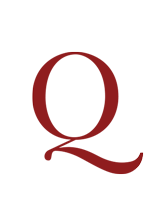 FOLARD, Jean Charles, Chevalier de.
Histoire de Polybe, nouvellement traduite du Grec par Dom Vincent Thuillier, Bénédictin de la Congregation de Saint Maur. Avec un commentaire ou un corps de science militaire, enrichi de notes critiques et historiques, ou toutes les grandes parties de la guerre, soit pour l'offensive, soit pour la défensive, sont expliquées, démontrées, & représentées en figures. Ouvrage très-utile non seulement aux officiers généraux, mais même à tous ceux qui suivent le parti des armes . . . Nouvelle edition revûë, corrigée & augmentée d'un supplement.
First published in 1727–30 but this present edition is the most complete, being the first to include the Supplement a l'histoire de Polybe . . . contenant les nouvelles découvertes sur la guerre, par le même; lettre critique d'un officier hollandois; & sentimens d'un homme de guerre sur le systême militaire du Chevalier de Folard. Avec les reponses a ces critiques.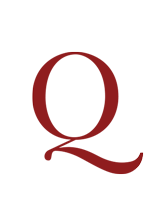 [AUXIRON, Claude-François Joseph d'].
Principes de tout gouvernement, ou Examen des causes de la splendeur ou de la foiblesse de tout État considéré en lui-même, & indépendamment des moeurs.
Rare first edition of an important contribution to the population debate by Claude-François Joseph d'Auxiron (1728–1778), a major anti-physiocratic economist before Malthus and a significant early advocate of mathematical economics.