'A REMARKABLE PRINTING ACHIEVEMENT'
NORDENFALK, Carl.
Codex Caesareus Upsaliensis. An Echternach Gospel-book of the eleventh century.
Stockholm, Almqvist & Wiksell, 1971.
Large folio, pp. 165, [1 blank], with black and white illustrations; with printed list of libraries who supported this edition (pp. [8]) loosely inserted; a little light foxing but a very good copy in quarter vellum over maroon cloth boards, gilt lettering to spine and upper cover.
£1250

Approximately:
US $0
€0
[in a maroon cloth slipcase with:]

Codex Caesareus Upsaliensis. A facsimile edition of an Echternach Gospel-book of the eleventh century. Stockholm, Almqvist & Wiksell, 1971.

Large folio, pp. [viii], [318], [4]; a fine copy in white veined vellum over thick boards, gilt lettering and decoration to upper cover.

[with:]

Codex Caesareus faksimilutgava – ett unikt reproduktionsarbete; facsimile edition – a remarkable printing achievement; faksimileausgabe – eine reproduktionstechnisch einmalige Leistung. Uppsala, Stockholm, Almqvist & Wiksell, 1971.

8vo, pp. 24; on yellow and green paper; a little creasing to corners; very good in brown printed wrappers.

A remarkable limited-edition facsimile edition of one of the great treasures of Uppsala University Library, the magnificent Codex Caesareus, an eleventh-century Gospel-book commissioned by the German emperor, Henry III, for Goslar minster. Produced to mark the Library's 350th anniversary, this edition includes chapters on the history of the manuscript and its place in the development of the Echternach School, with details of its binding, contents, script and decoration, as well as a splendid full colour facsimile reproduction.
You may also be interested in...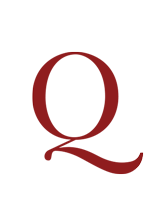 [HEINITZ, Karl Friedrich Anton, Freiherr von].
Essai d'économie politique …
First and only edition of a rare work of comparative economic theory, in which the author presents tables illustrating four different aspects of a state's political economy. The tables themselves show the economic situation in terms of population, agriculture, and receipts and expenditure.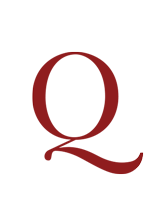 MENDELSSOHN, Moses.
Jerusalem oder über religiöse Macht und Judenthum.
First posthumous edition, originally published in 1783 by Friedrich Maurer in Berlin, of this later work by Mendelssohn (1729–1786), in which he supports religious and political toleration, and advocates separation of church and state and civil equality for Jews. The work was reprinted as recently as 2001.