EARLY SWEDISH LITHOGRAPHY
NORDQUIST, Per.
Strödda handteckningar … Efter originalerna copierade och utgifne i stentryck ...
Gothenburg, Ludwig Fehr, 1822
Oblong 4to (238 x 295 mm.), 48 litho plates (one folding, numbered 1–48) by Ludwig Fehr after drawings by Per Nordquist, original blue litho front wrapper with title and imprint bound in, with part list of plates on verso; bound in contemporary calf backed orange marbled boards, modest gilt spine, with small nick to foot of spine. Contemporary mss. ownership inscription 'Karl V. Regnell'; early 20th-century bookplate of Kurt Winberg.
£2250

Approximately:
US $3009
€2549
First edition of a scarce series of fine and curious Swedish caricatures, printed in lithography by Ludwig Fehr, a native of Germany, who, together with Carl Müller, had introduced the process to Sweden by setting up the first lithographic press at Stockholm in 1817/18. In 1820 Fehr left for southern Sweden and settled for a while in Gothenburg where he established another lithographic press. Later he moved again to set up the first lithographic press in Kristiana in Norway; in 1823 his son Ludwig the younger joined the business.

Per Nordquist was a Swedish landscape painter and caricaturist. He was a pupil of the Stockholm Academy, travelled to Paris in 1802 and was in Italy from 1804 where he stayed until his untimely death aged only thirty-five in Naples in 1805.

Sune Ambrosiani, Litografins första skede i Sverige, 1818-1835, p. 21; not in M. Twyman, Early Lithographed books; OCLC locates only the Harvard copy and the National Library of Sweden copy.
You may also be interested in...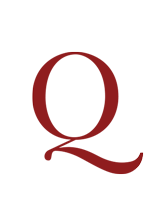 CHERTABLON, M. de.
La maniere de se bien preparer a la mort. Par des considerations sur la Cene, la Passion, et la Mort de Jesus-Christ, avec de très-belles estampes emblematiques.
First edition with the present text. Romeyn de Hooghe's fine series of engravings were first printed for David de la Vigne's Miroir de la bonne mort (Amsterdam or Antwerp, 1673). The artist was still working in 1700, but because the plates in this work are unsigned and several are reversed from the earlier versions or have other minor differences, they were most likely copied by another artist.
HEAVEN AND HELL GLIMPSED BY RUBENS' ENGRAVER SUCQUET, Antoine.
Via vitae aeternae iconibus illustrata per Boetium a Bolswert.
First edition, a very clean, attractive copy, of an emblem book which unites the spiritual meditations and practices of the Belgian Jesuit Antoine Sucquet with fine emblematic illustrations devised by the great baroque engraver Boetius a Bolswert (c. 1580-1633), called by Praz 'the illustrator of the sentimental and ecstatic states of the soul'. Boetius a Bolswert's exquisite refinement gives here, again in Praz' words, views of Hell and glimpses of Heaven. Man's worse drives are iconized in satyrs, ghouls, harpies, werewolves, semi-human lizards, his progress towards eternal life ever hindered by the multifarious and rapacious beast within. With his brother Schilte, Boetius was among the most sensitive and felicitous engravers to render Rubens' drawings. Sucquet's emblem book was extremely successful, with 177 editions in Latin within a decade, and many vernacular translations.