SCARCE FIRST EDITION ON THE CANON OF THE MASS
ODO, Bishop of Cambrai.
Expositio canonis misse a dnomino [sic] odone cameracensi episcopo edita.
(Colophon:) Paris, Guy Marchant, 16 August 1490.
4to, pp. [24]; two capital spaces completed in red ink, red paragraph marks, capitals highlighted in red, incipit and explicit underlined in red; a few small light marks to last page, otherwise a very clean and crisp copy; modern light brown half calf over lighter orange brown cloth boards, spine with gilt-lettered red morocco label, place and date direct gilt lettered to foot, sprinkled edges, 66 blank leaves following the text; a little early underlining and marginal marking in ink, early inscription to blank recto of last leaf ('valete in pace et in Christo dno nostro'), bookplate of Ken Tomkinson (loose).
£3500

Approximately:
US $4817
€3938
Very rare first edition of Odo's twelfth-century treatise on the canon of the Mass, printed 'in domo regalis collegii nauarre in campo gaillardi' by Guy Marchant. Seven further editions appeared before 1500, including four more by Marchant. This copy has the misprint 'dnomino' in the title, noted by Hain.

Odo (?1060-1113, also known as Odo of Tournai) was a philosopher and theologian, and a teacher of great repute, who served as abbot of St Martin's, Tournai, and later as bishop of Cambrai. His Expositio is a careful analysis of the canon of the Mass and of much interest on Eucharistic presence and Eucharistic sacrifice. Odo is clear that at the moment of consecration the elements become the body and blood of Christ, and there are important passages in connection with prayers in the Mass making supplication that the offering be accepted like those of Abel, Abraham, and Melchizedek, and be borne to the altar on high. Odo is also known for his treatise on original sin, De peccato originali, and for his Disputatio contra Judaeum.

Provenance: sold at Sotheby's, London, 8 October 1968 (lot 378), and purchased by Ken Tomkinson (1918-85). Loosely inserted is a typescript letter from Tomkinson to Lord John Kerr at Sotheby's confirming his bids for this auction, and Sotheby's invoice for £80 8/- for this work.

BMC VIII 58 (lacking the last leaf); BSB-Ink O-3; HC 11959*; ISTC io00023400. ISTC records only 10 copies (only the British Library copy in the UK, and none in the US).
You may also be interested in...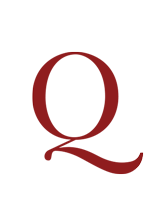 WYCLIF, John. [Thomas JAMES, editor.]
Two short Treatises, against the Orders of the begging Friars … Faithfully printed according to two ancient Manuscript Copies, extant, the one in Benet Colledge in Cambridge, the other remaining in the publike Librarie at Oxford … At Oxford, Printed by Joseph Barnes … 1608. [Bound, probably as issued, with:]



JAMES, Thomas. An Apologie for John Wickliffe, shewing his Conformitie with the now Church of England; with Answere to such slanderous Objections, as have beene lately urged against him by Father Parsons, the Apologists, and others. Collected chiefly out of diverse Works of his in written Hand, by Gods especiall Providence remaining in the publike Library at Oxford, of the honourable Foundation of Sr. Thomas Bodley Knight … At Oxford, printed by Joseph Barnes … 1608.
First editions of both works. Thomas James was the first librarian of the newly-founded Bodleian Library in Oxford, and a formidable Protestant controversialist in his own right, who trawled the Bodliean collections for historical evidence.
DINKELSBÜHL, Nicolaus de.
Tractatus hoc volumine contenti: I. De dilectione dei et proximi. II. De preceptis decalogi. III. De oratione dominica . . . VIII. De quinq[ue] sensibus.
First edition of the Tractatus octo, comprising Dinkelsbühl's famous De preceptis decalogi, an influential tract against superstition and diabolic magic; this is one of two variant titles, that in which the word 'mortalibus' is not abbreviated.