THE IRONMASTER
OHNET, Georges.
The Battles of Life. The Ironmaster. From the French of Georges Ohnet … by Lady G[eorgiana] O[sborne]. Authorized Translation …
London: Wyman & Sons … 1884.
3 vols., 8vo., with all half-titles; original scarlet cloth decorated in black, spines lettered gilt, slightly faded, a couple of wormholes to the joints, but a very good copy.
£450

Approximately:
US $0
€0
First edition in English. Le maître de forges (1882), one of a series of novels published by Ohnet under the title 'Les batailles de la vie', was a bestseller of French nineteenth-century sentimental fiction, and no less successful in England. Another English translation, by Ernest Vizetelly, published by his father Henry, appeared the same year.

'The nobly-born heroine is jilted by her ducal fiancé and marries the rich ironmaster Philippe Derblay, who has all the virtues except an apostrophe in his name. She treats him with shameful arrogance but is worn down by his cold politeness and in the end comes adoringly to heel' (Oxford Companion to French Literature).

Not in Sadleir; only a yellowback in Wolff (under 'Hénot').
You may also be interested in...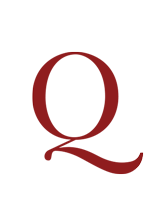 THICKNESSE, Philip.
A Year's Journey through France and Part of Spain.
First Irish edition; an edition was published in Bath in the same year. 'Disappointed in the expectation of falling heir to some property, 1775, "driven out of his own country with eight children in his train," he removed himself to Spain, where he thought he could live more cheaply than in England. This trip employed him until November, 1776, and produced the above book' (Cox). As well as recounting Thicknesse's own experiences, the work also contains advice for would-be visitors to France, for instance discouraging men from taking attractive wives to Paris (lest they be corrupted by the local ladies, famed for their rather slapdash take on marital fidelity and for their equally licentious husbands). Boswell records being recommended the book by Dr Johnson on 3rd April 1778.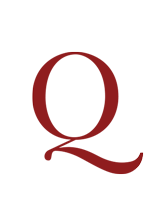 From one of the founders of political journalism LINGUET, Simon-Nicolas-Henri (1736-1794), French journalist and lawyer.
Autograph letter signed ('Linguet') to the Parisian banker Perregaux.
An interesting letter from Linguet, one of the founders of political journalism who crossed swords with the philosophes, economists, politicians, and slavery abolitionists. Exiled on numerous occasions and imprisoned in the Bastille, he was guillotined in 1794.