THE MOST 'MODERNIST' OF ALL RUSSIAN NOVELS
OLESHA, Iurii Karlovich.
Zavist'. Roman, s risunkami Natana Al'tman [Envy. A novel, with drawings by Nathan Altman].
Moscow-Leningrad, "Zemlia Fabrika, [1928].
8vo, pp. 144, with two full-page illustrations by Nathan Altman printed on a green background and highlighted in pink; a very good copy, uncut, a few pages opened roughly, in the original illustrated wrappers by Altman, slightly skewed; in a folding cloth box.
£3000

Approximately:
US $4030
€3402
First edition of this famous short satirical novel which 'catapulted Olesha into the first rank of Soviet writers' (Terras). It was fêted by both Soviet and émigré critics and established the young writer's reputation almost overnight. Olesha later adapted it as a play, Zagovor chuvstv (The Conspiracy of Feelings) in 1929.

'Envy deals with the conflict between new Soviet men, dedicated yet practical, and ineffectual dreamers who have preserved vestiges of an outmoded bourgeois mentality. Each side is represented by two generations, the fortyish and the young. The conflict is staged with masterful ambiguity. While "Soviet man" is obviously winning, his success is viewed through the eyes of the envious losers, with whom the reader may very well identify, and his positive image is undercut by cleverly planted subliminal detail. Even today Envy remains the most "modernist" of all Russian novels' (Cambridge History of Russian Literature).
You may also be interested in...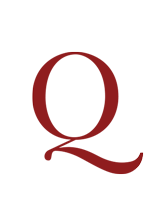 THE POPE AS ANTICHRIST DU ROSIER, Simon.
Antithesis Christi et Antichristi, videlicet Papae.
Rare edition of this satirical attack on the Catholic Church and the Pope by the Protestant minister Simon Du Rosier (or Rosarius), first published in Wittemberg in 1521. An excellent example of the 'antithesis genre', of which Luther's Passional Christi und Antichristi is the most famous expression, Du Rosier's work is illustrated by a series of woodcuts, attributed to Bernard Salomon after Lucas Cranach, which cleverly juxtapose the life of Christ with the luxury and dissolution of the Pope in order to back the Lutheran tenet that the Pope is the Antichrist.
'THE FINEST AND MOST COMPLETE ATLAS OF PORTRAITS OF BRITISH AVIFAUNA … EVER PUBLISHED' (WOOD) MEŸER, Henry Leonard.
Coloured Illustrations of British Birds, and Their Eggs.
Second octavo edition. Meÿer's British Birds is, '[w]ith the possible exception of Lord Lilford's Birds, [which was published some fifty years later] […] the finest and most complete atlas of portraits of British avifauna (with their eggs) ever published' (Wood). Meÿer was a British artist of Dutch extraction aiming to represent birds in a natural, life-like manner. His characteristically wonderfully detailed, accurate and attractive plates resulted from a collaboration of the Meÿer family, headed by Meÿer's wife, 'an accomplished artist, [who] not only executed such drawings as were not made by her husband, but drew many of the plates upon the stones' (Mullens and Swann, p. 399), with colouring done by their children. Mrs Meÿer is known to have visited the gardens of the Zoological Society to study birds, while the eggs were collected by the family or sent by friends.