[ORAN.]
Diario distinto di tutto il seguito per la spedizione fatta d'ordine della maesta cattolica di Filippo V. Re delle Spagne della grande armata navale, e terrestre per la seguita conquista, e ricuperazione della piazza d'Orano in Affrica, e de' gloriosi progressi delle armi della maesta' sua contro gl'infedeli.
(Colophon:) Florence, Bernardo Paperini, 1732.
Small 4to (245 x 175 mm), pp. 8; lightly soiled; extremities frayed; stitched as issued.
£175

Approximately:
US $0
€0
A daily account in Italian from 20 June to 8 July 1732 of the Spanish capture of Oran. The Moroccan city had been governed by Spain since 1509 but had fallen into Ottoman hands in 1708. This 1732 invasion brought Oran once more under Spanish control, in which it remained until 1792.

Both Palau and Toda y Güell note that this is a translation from a Spanish edition published in Madrid earlier that year.

Palau 71836; Toda y Güell 1445. Not found in OCLC.


T2300
You may also be interested in...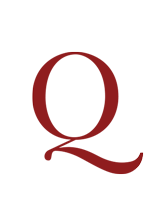 JEFFERYS, Thomas.
The theatre of war in the Kingdom of Bohemia, drawn from the survey of J. C. Muller Captain Engineer to the Emperor: to which is annexed the Duchy of Silesia and Marquisates of Moravia and Lusatia, compiled from the German maps. By Thomas Jefferys, geographer to his Royal Highness the Prince of Wales.
This map, issued at the beginning of the Seven Years' War, illustrates the route taken by Frederick the Great's Prussian forces against those of Saxony and Prussia, up to the opening of siege operations against Prague. On 18 June 1757, Count von Daun, in attempting to raise this siege, overpowered Frederick's forces at the battle of Kolin. It was the first time that Prussian king had been defeated on the field. Most of the land fighting of the Seven Years' War, which ended in 1763, took place in the territories depicted in this map.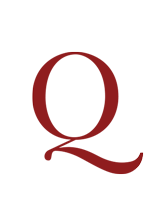 MELLAND, Frank Hulme.
Elephants in Africa . . . With an introduction by the Right Hon. The Earl of Onslow.
First edition. 'Melland's work on the elephant combines sporting elements and natural history. He recounts elephant hunting by a number of sportsmen such as James Sutherland, David Blunt, Mickey Norton, and others, including his own travels through Africa more than three decades earlier while armed only with a ".303 which I had just bought for £1(!) . . . it was very old and the barrel was badly worn: it was not gas-tight and burned my cheek each time I fired it". Fortunately, he survived the encounter' (Czech). The illustrations are by Stuart Tresilian.