GETTING INTO A STORM WITH STURM
PAPPUS, Johannes.
Defensiones duae, quibus D. Ioannis Sturmii rectoris Antipappis duobus respondetur, Maiori, & Epitomico. De charitate, et condemnatione Christiana, secunda. De libro concordiae, et de confessione ecclesiae Argentinensis, tertia.
Tübingen, Georgius Gruppenbachius, 1580.
4to, pp. 146, [2 blank]; a few passages in German and Greek; woodcut device to title, woodcut initials; a few spots, light browning; a very good copy in modern plain paper wrappers.
£950

Approximately:
US $1307
€1069
Rare first edition of Pappus's most important work in his pamphlet war with Johannes Sturm over the Lutheran Formula of Concord and its imposition in Strasburg. Pappus (1549-1610) studied in Tübingen and Basel before becoming professor of Hebrew and then of history at Strasburg. In 1578 he was appointed professor of theology and pastor of Strasburg minster. His advocacy for the Lutheran confession over the Tetrapolitan brought him into a long-running conflict with Johannes Sturm (1507-89), beginning with Sturm's 1578 Antipappus to which the Defensiones duae was Pappus's reply. The dispute ended in 1581 when Pappus succeeded as head of the church in Strasburg after the death of Johann Marbach and promptly suppressed the remnants of Reformed practice and enforced Lutheranism.
 
VD16 P327. Rare: Worldcat records only three copies in the UK and the US (Oxford, Harvard, Luther Seminary).
You may also be interested in...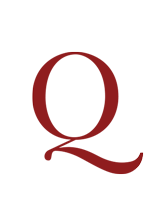 HOLLANDER, Paul den.
Les Pyramides du nord.
First edition, urban semi-abstracts of abandoned industrial buildings.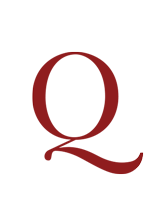 BAUR, Fidelis.
Geschichte der Hohenzollernschen Staaten Hechingen und Sigmaringen von den ältesten Zeiten bis auf unsere Tage, durchaus nach Quellen bearbeitet … I. [– VIII.] Heft.
First edition. Perched on the Zollenberg, just south of Hechingen, is the castle of Hohenzollern, which gave its name to the ruling house of Brandenburg–Prussia from 1415 to 1918, arguably the most powerful family in German history. The ancestral lands were divided in 1575 by Count Karl I among his three sons, thereby founding the three lines Hohenzollern-Hechingen, Hohenzollern-Sigmaringen, and Hohenzollern-Haigerloch (this last dying out in 1634 and its territory absorbed by Hohenzollern-Sigmaringen). The present work charts the early history of the area and the men who ruled it. In 1849, the two remaining principalities were united to form the Province of Hohenzollern, at the time the smallest in Prussia.