[PARACELSUS.] [NEOTECHNUS, Henricus, editor.]
Deus, qui transfert & stabilit regna. VI. Prognostica von Vernenderung und zufälligem Glück und Unglück der höchsten Potentaten im Römischen Reich, auch des Türcken und Pabst: und sonderlich was es mit der Sacra Liga vor einem Aussgang haben werde. I. Johannis Carionis mit einer Ausslegung, welche Anno 1546. gemacht, und newlich vermehret. II. Jacobi Hartmanni von Durlach, Anno 1538. III. Prognosticon vor 300. Jahren gemacht zu Nürnberg funden, und durch Veit Dieterichen Philippo Melanchthoni zugeschicket. IV. Prognosticon Theophrasti Paracelsi, newlich aussgeleget, darinnen viel von dem zukünfftigen Jülischen Kriege zu finden. V. Prognosticon Antoni Torquati. VI. Prognosticon eines Mahometischen Pfaffens ...
[n.p., 1620.]
4to, ff. [76]; with dragon woodcut device on title; side-notes just shaved (generally with loss of the first letter); some contemporary underlining and a few annotations in ink; a good copy, with some lower margins uncut, in recent marbled wrappers, title with the early inscription 'Sum ex libris Davidis Tricenarij'.
£850

Approximately:
US $1137
€963
A very rare edition of this collection of prognostications, edited by the Naumburg physician Henricus Neotechnus. The fourth, and most extensive Prognosticon in the collection, is by Paracelsus, published, with slight alterations, after the one printed by Huser in his Works edition of 1589.

Sudhoff 316; not found in NUC.
You may also be interested in...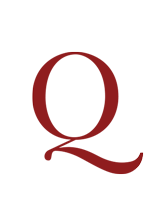 RESCH, Johann Ulrich.
Osiandrische Experiment von Sole, Luna & Mercurio.
Very rare first edition of Resch's account of Osiander's alchemical experiments.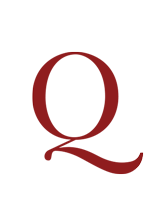 ECKARTSHAUSEN, Karl von, Hofrath.
Die zehn Gebothe des Herrn, in sittlichen Erzählungen geschildert.
First edition of Eckhartshausen's exposition of the Ten Commandments, illustrated by moral stories. Preceded by four short essays - the history of Simon the good Christian, there is no righteousness without religion, the happiness of Mankind is in religion, and Nature proves that there is God, the work goes on to give between three and eleven moral tales per commandment.