[PARIS CARNIVAL].
Carnaval 1929.
Paris, Festa, 1929.
Folio (315 x 218 mm), 20 numbered plates with more than 500 individual elements in full colour; a few marks, central crease throughout; a very good copy in the original orange paper wrappers.
£950

Approximately:
US $1270
€1077
Fancy dress French style, a showcase of products available wholesale for the 1929 Carnival, from a costume merchant. Typically available by the dozen and the gross, though the most luxury items are available individually, made variously in cardboard, wax or linen, and beginning with simple dominos, the catalogue also includes full costumes for popular figures, including clowns, cowboys and toreadors. A section of masks for children includes a selection of animal heads as well as human faces; adult full-face masks are subdivided into multiple sections, including caricatures, grotesques, and masks with hairpieces and accessories. Half-face masks, as well as a sizeable selection of false noses and hairpieces, novelty hats, accessories (including lanterns and toy monkeys) are also available. Colin-maillard (blind man's buff) heads, which render the wearer wholly blind for entertainment purposes, have their own page. The catalogue concludes with a selection of Christmas decorations, while the inside back cover advertises further productions, including garlands, banners, flags and lanterns. A rare survival from the heyday of interwar merriment, when people were enthusiastic in their pursuit of everything lively and colourful to vanquish the recent memories of war. Predating the era of political correctness, the faces featured are from across the ethnographical spectrum, featuring stereotypical depictions of many races.
You may also be interested in...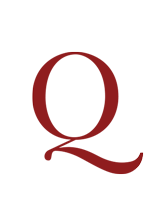 'THE BOOKSELLERS GROW RICHWITHOUT UNDERSTANDING THE BOOKS THEY SELL' LETTERS ON THE FRENCH NATION
: by a Sicilian Gentleman resident in Paris, to his Friend in his own Country. Containing an useful and impartial Critique on that City, and the French Nation. Translated from the Original.
First edition of this translation, very rare, of a work first printed in French in Paris in 1700 (see below) and, in a different translation, in English in 1704 as An agreeable Criticism of the City of Paris.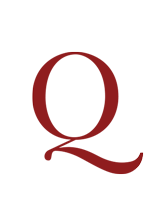 [RICHEOME, Louis].
La vérité defendue pour la religion catholique. En la cause des Iesuites, contre le Plaidoyé d'Antoine Arnaud, par François des Montaignes.
First edition of Richeome's vindication of the Jesuits against the charges made by Antoine Arnaud in his famous defence of the University of Paris in 1594. Richeome (1544-1625), known as the 'French Cicero', was one of the leading French Catholic controversialists of his age and played a crucial role in overcoming prohibitions against the Jesuit order in France. In La vérité defendue he constructs a history of the Society of Jesus from its foundation, highlighting its achievements in education and the work of Jesuit missions in Japan, the Far East, America, and Brazil. The work was translated into Latin the following year.