ONE OF 50 COPIES
PARKER, Thomas Netherton.
Leaves out of the book of a country gentleman.
Oswestry, printed and sold by W. Price …, 1847
Folio (47,8 x 30,5 cm), pp. [6], 21, [1], with 32 sheets of plates (28 sheets mostly with double-page woodcut plates, the last 4 sheets with 8 engraved plates); Presentation copy (see below); some light scattered foxing here and there but a very good copy in contemporary half calf and marbled boards, spine rubbed.
£1950

Approximately:
US $2637
€2197
First and only edition of this very rare privately published compilation by Parker of his mostly unpublished farm and estate experiments and inventions. This copy with bold mss. presentation by Parker on the front cover: 'The Earl of Powis, From the Author'. The title-page informs that 'A hundred Copies only were published – 50 for distribution, and 50 for sale at 10s. each'.

This is a collection of eclectic engineering inventions by Parker devised and designed 'as they occurred during half a century to the present time'. Discussed, measured and illustrated are his take on Wine-Cellars; Inkstands with adjusting Floats; Quicksilver Level; Pumps; Strong Rails for pigsty; Latch and catches; Fireproof Stables; Slate Stairs; Limestone Mangers; Potato-House; and many many different gates, all varieties imaginable; Plans of Ice-Houses; Warming Buildings with Hot Water; Sections of Hanging and Falling Posts; Pump Wells; etc. The only previously published plates are those from his Essay on the Gates of 1804 (see above), however here Parker adds 2 plates 'Elevation and Plan of Mile-Oak Turnpike Gate, engraved by J.W. Lowry, not before published' which were from the original set of plates but were for some reason not published in 1804.

In his address to the Reader, Parker talks eloquently and wistfully about his work. 'An amateur experimentalist or contriver is met by various difficulties on turning every corner in his proceedings, partly from the wan of a lively interest in the parties retained in the matter under notice, but chiefly, when an amateur makes a bargain with a tradesman for the public, the tradesman is apt to think that he would lessen his profits by going out of his old course'.

'In conclusion, what I have to offer to the public is without any condition or reserve, and one is at full liberty to copy, alter, improve, make, and sell, any of the articles which I have endeavoured to describe, for his profit, or pleasure' (p. [3]).

There is also an unillustrated Appendix with further detailed experiments and inventions, such as a Syphon Barometer (manufactured by Messr. Casella of Hatton Gardens, London, and specimens may be seen at the London Agricultural Society; or with the Seedsman, Richard Salter of Owestry). There is an account of the building of Parker's Tower on Sweeny Mountain, which he had erected to employ labourers who needed work in 1817. There is practical advice how to deal with wasp nests, and how to built efficient wasp traps. The appendix is full of wry observations and advice by an enquiring engineering mind which in old age can look back on 50 years of experimentation and report on it. 'The chamber floor of the offices of my house was laid with seasoned poplar boards in 1805, and are quite sound in 1847' (p. 17); 'About the year 1818, I built a cottage, in which I introduced cast-iron spars and wire instead of laths, and the chamber floor was made of cast iron beams and slate flags. This has not wanted any repair for the space of nearly 30 years: it would be difficult to set it on fire '(p. 18).

COPAC locates copies at the British Library, Cambridge, National Library of Scotland, National Trust, Oxford, and V & A Museum; OCLC adds copies at Yale, CCA, University of California, and Winterthur.
You may also be interested in...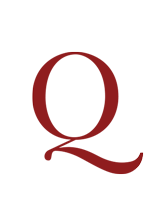 [TRAFALGAR.]
Ever memorable battle off Cape Trafalgar: 21 October 1805. By authority.
A diagram showing the British fleet approaching the Franco-Spanish squadron in two columns at the battle of Trafalgar. Included between the two British lines is an engraving of Nelson collapsing on the quarterdeck of the Victory having been hit by a bullet from the French Indomitable. The Spanish and African coasts are shown in the top left and right corners respectively.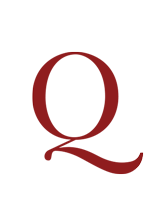 RAWLET, John.
Poetick Miscellanies …
First edition. Writing from the isolation of Newcastle, then a rural parish in fell country, Rawlet developed a mode of religious and descriptive poetry distinctly out of step with his own age, as is acknowledged by the editor in a verse preface: 'Reader, expect not here, the filth of th' Stage, / Poems that please, but more debauch the Age.' Rawlet's poems, such as 'On a great Thunder and Storm', 'On a Cross with a Crown upon it, in Burton, betwixt Lancashire and Kendale', and 'On the sight of Furness Fells', while looking back to Herbert in their weaving of the spiritual and the physical, please more by their anticipation of the topographical and sentimental concerns of the succeeding century.