PASTERNAK, Boris Leonidovich, translator. BARATASHVILI, Nikoloz.
Stikhotvoreniia v perevode Borisa Pasternaka [Poems in translation by Boris Pasternak].
Moscow, "Pravda", 1946.
8vo, pp. 44, [4]; ink inscription to the title, stamp of A. S. Rumiantsev to blank title verso; a very good copy in the original printed wrappers, old bookseller's stamps to back cover.
£1100

Approximately:
US $0
€0
First edition, very rare. Nikoloz Baratashvili (1817–1845) is 'the greatest of the Georgian Romantic poets … [and] one of the first Georgians to fire a modern nationalism with European Romanticism … He died of malaria, unmourned and unpublished. His influence was long delayed, until the Georgian literary journals were established. Posthumously, as his lyrics were rediscovered by the next generation and published between 1861 and 1876, he came to be idolized: his longest poem, the historical Fate of Georgia (1839), which he wrote at the age of 22, became famous as one of the most inspiring and articulate laments for his or any other crushed country, while Merani (1842) fascinated later Georgian poets as a mystic, apocalyptic vision of the future' (Rayfield, The Literature of Georgia, p. 156). Both these poems are included here.

'Together with Rustaveli, Baratashvili was the first Georgian poet to incite such enthusiasm and invite translation, a process he has resisted, though Pasternak's free Russian versions are recognizable poems' (op. cit., p. 161).

Tarasenkov p. 295. Not in COPAC and only a photocopy listed in OCLC. KVK locates 2 copies: Biblioteca Nacional de España, and one in Canada (location unspecified).
You may also be interested in...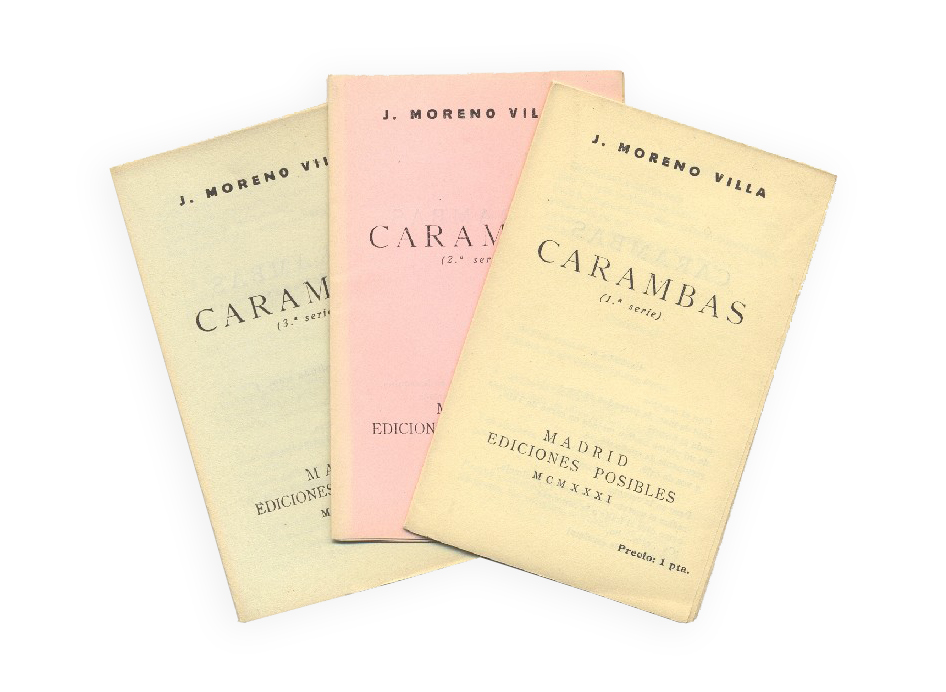 MORENO VILLA, José.
Carambas. (I.a serie [– 3.a serie]).
First edition of the complete series of Moreno Villa's Carambas. The poet and art historian José Moreno Villa was born in Malaga in 1887 (d. 1955). He belonged to the poetic generation intermediate between that of '98 and that of '27; his major influence was Juan Ramón Jiménez. His autobiography Vida en claro (Mexico City, 1944) is especially interesting for his years in the Residencia de Estudiantes, 1917-37, where he came into contact with Lorca and others of the Generación del 27. He emigrated to Mexico in 1937.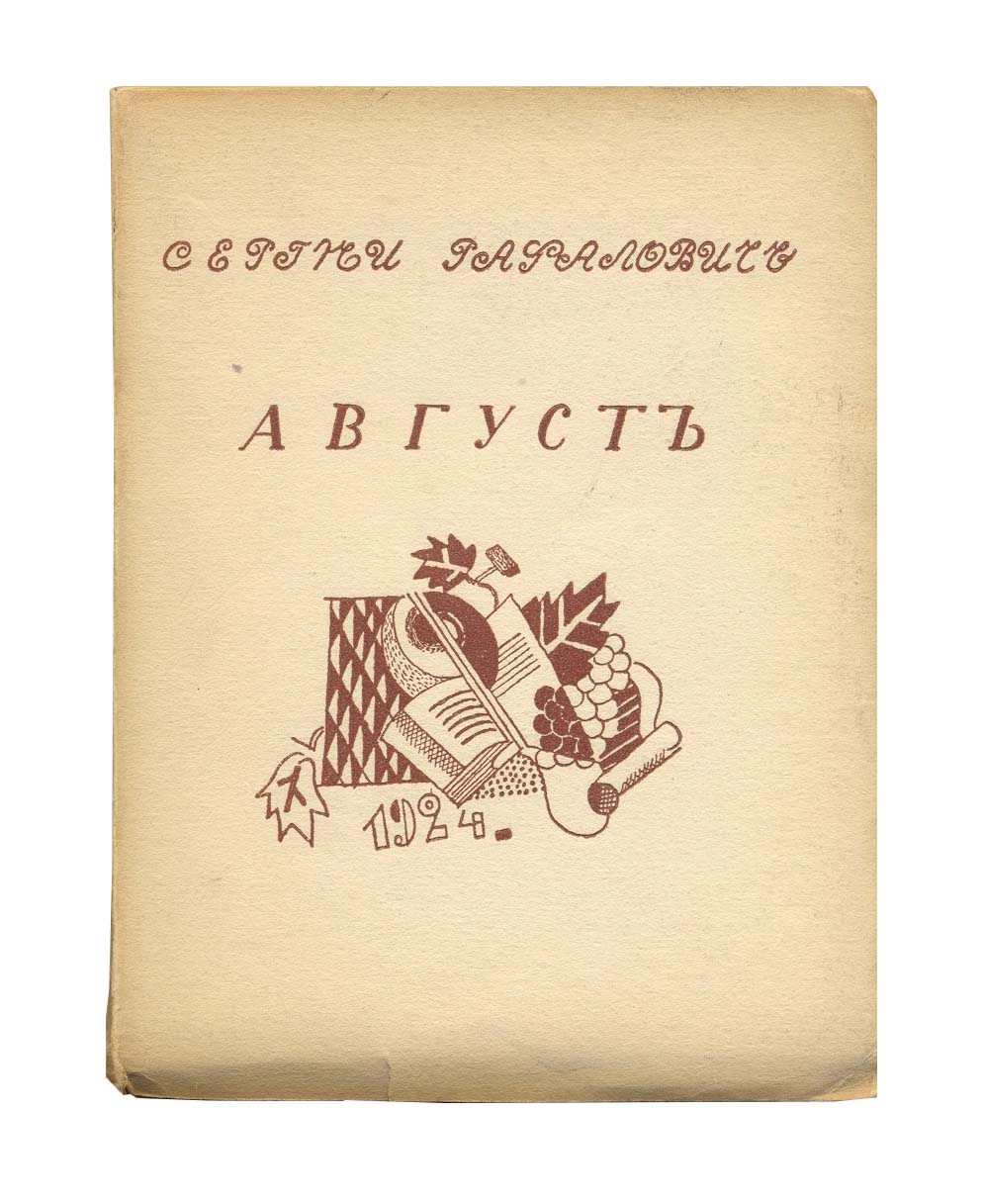 RAFALOVICH, Sergei L'vovich.
Avgust. Stikhotvoreniia [August. Poems].
First edition: a rare collection from the prolific if little-known poet and theatre critic. It includes one piece on the death of Blok. Rafalovich lived in Paris from 1909, but made annual trips to Russia. An opponent of futurism, he collaborated on numerous works with the émigré community.