PAUSANIAS.
Weitere Beiträge zur Texteskritik des Pausanias von Hermann Hitzig. Dem Jahresbericht des Gymnasiums in Burgdorf vom Schuljahr 1875-76 beigegeben.
Bern, Druck von B. F. Haller, 1876.
£20

Approximately:
US $0
€0
You may also be interested in...
NEO-EGYPTIAN TRILOGY SEYPPEL, Karl Maria.
Schlau, Schlauer am Schlausten. --- Er Sie Es. IIte Aegyptische Humoreske.--- Die Plagen 3te Aegyptische Humoreske.
First editions. With the Jewish population attaining greater prominence both economically and culturally, the 1880s saw a corresponding wave of emerging anti-Semitism across Central and Eastern Europe. The present works aim to provide a historical precedent for anti-Semitism dating back to the age of the first great Empire, that of ancient Egypt. The illustrations include a wealth of crude stereotypes, including parodies of the traditional imagery of Judaism. The first Anti-Jewish Congress was held in Dresden in 1822, and soon there were similar events across Europe. Forty years later, this legitimisation of racial supremacy was revisited by the Nazi party, who set out to show that Jews had been reviled throughout history.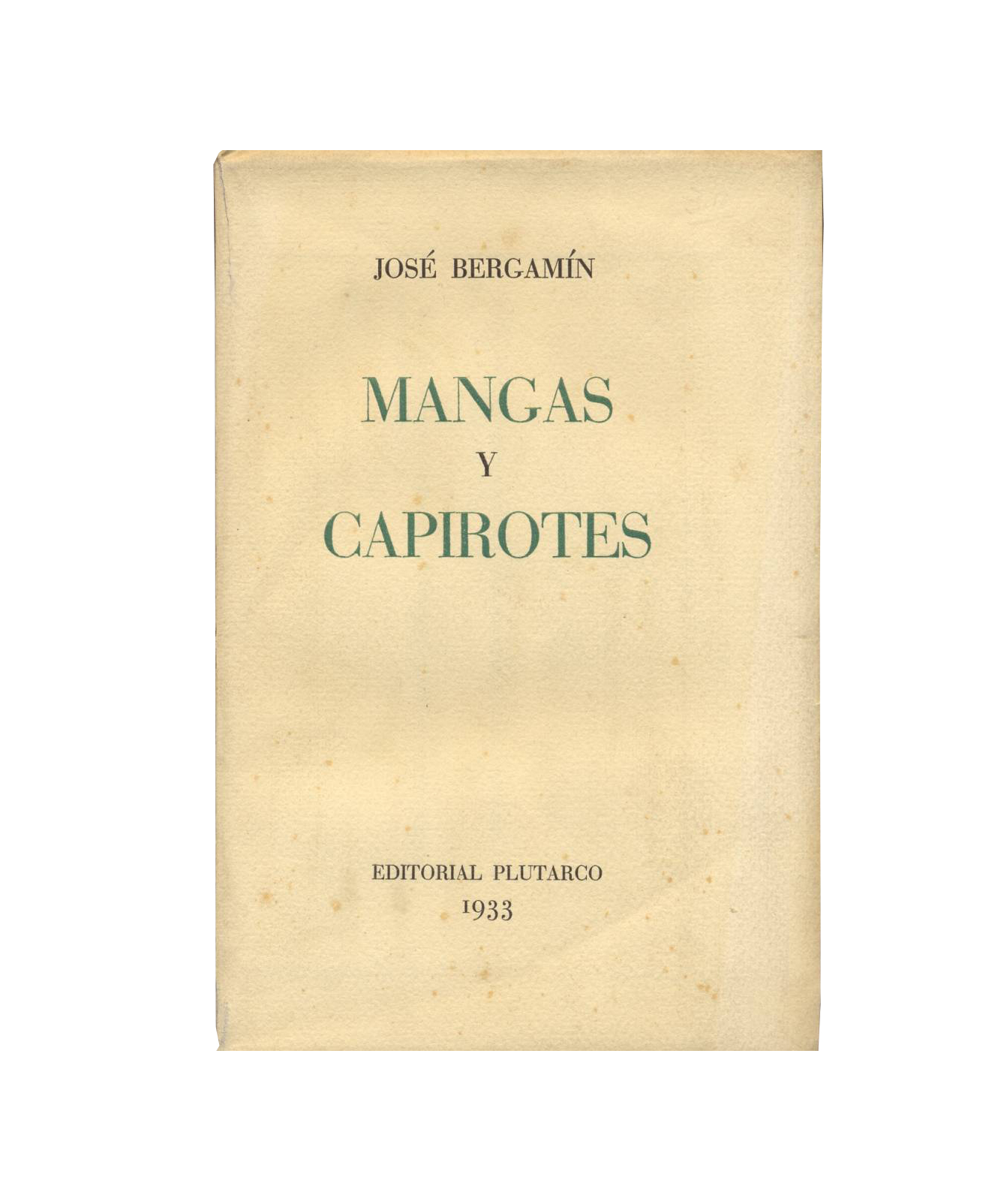 BERGAMÍN, José.
Mangas y capirotes. (España en su laberinto teatral del XVII).
First edition, a collection of essays on 17th-century Spain, centred on Lope de Vega.