PLINY UPDATED, WITH CHARMING ENGRAVINGS
PLINY, the Elder.
C. Plini secundi des wijdt-vermaerden natur-kondigers vijf boecken. Handelende van de nature. I. Vande menschen. II. Vande viervoetige en kruypende dieren. III. Vande vogelen. IV. Vande kleyne beestjes of ongedierten. V. Vande visschen, oesters, kreesten ...
Amsterdam, [Christoffel Cunradus for] Joost Hartgers, 1650.
12mo, pp. 802 (including engraved frontispiece), with 52 engraved illustrations in the text; closed tear in one leaf (G12, without loss); recased in contemporary vellum, later endpapers.
£800

Approximately:
US $0
€0
One of several Dutch editions of selections from Pliny's Natural History to appear in the half-century following the publication of the first Dutch translation in 1610. The present edition, like many of the others, is enlarged to include much information not available to Pliny (the additions are printed in italics). Comprising extracts from Books 7–11 of the Natural History (on human beings, quadrupeds, birds, small animals and fishes respectively), it is especially notable for the many charming engravings of exotic birds and animals, some of them newly-discovered, in particular the orangutan ('Indianschen satyr'), the armadillo, the ant-eater, the dodo, and the tree dragon.
 
COPAC records the British Library copy only. Worldcat records no copies in the US.
You may also be interested in...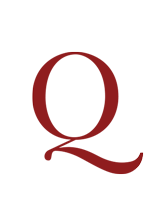 MENDELSSOHN, Moses.
Jerusalem oder über religiöse Macht und Judenthum.
First posthumous edition, originally published in 1783 by Friedrich Maurer in Berlin, of this later work by Mendelssohn (1729–1786), in which he supports religious and political toleration, and advocates separation of church and state and civil equality for Jews. The work was reprinted as recently as 2001.
PUZZLEWELL, Peter, pseud.
The Phœnix; or, a choice Collection of Riddles and Charades …
First edition thus, a very scarce illustrated collection of riddles and charades, abridged from an earlier Newbery publication. The charming illustrations throughout, new to this edition, make the work a sort of children's emblem book. Written solutions are also included at the end. A contemporary (juvenile) reader has added charmingly naïve charades for 'plate-rack', 'lark-spur' and 'Frankfort' in manuscript.