FLORIOGRAPHY
[POETRY.]
Anthology of manuscript floriographic poetry,
dated June 1853.
12mo, pp. [60], [8, blank]; manuscript in black ink, some leaves blindstamped De La Rue & Co; presentation inscription in pencil to first page, 'From Uncle James to Joshua'; bound in half maroon straight-grain morocco over marbled boards, some loss to corners and spine, but holding firm.
£250

Approximately:
US $0
€0
A collection of twenty-six apparently unpublished poems in manuscript, presented as an alphabetical acrostic. The poems express the perfection and the language of flowers – that is, the meaning embodied by each variety. Examples given here include ox-eye for patience, quince blossom for temptation, and yellow xanthiums for rudeness.

The style and sentiment reflect the heightened popularity floriography enjoyed in the period, both in Britain and America.

The poems comprise:
Amaranth, everlastingly the same
Bay leaf, I change but in death
Canterbury Bell – Youthful constant
Daisy, Cheerfulness
Everlasting flower, Never forget Immortal
Forget-me-not
Geranium, Home a place of rest
Hawthorn, Hope on hope ever
Ivy, I cling to thee!
Juniper – Help or Protection
King's Cup – Youthful gays
Lily – purity and sweetness
Moss Rose – Beauty
Nasturtium, Splendour
Ox Eye, Patience
Periwinkle – Early Friendship
Quince Blossom – Temptation
Rose Red – Happy Love
Speedwell – Faithful Love
Travellers Joy – Safety
Union, Rose-Thistle-Shamrock
Violets Blue, Faithfulness
Wallflower, Fidelity in Misfortune
Xanthium Yellow, Rudeness
Yew, Melancholy
Zephyr Flower, Expectation
You may also be interested in...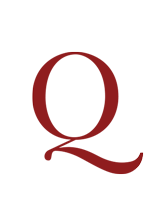 WITH CHARACTERS BY WEBSTER, DEKKER, AND DONNE OVERBURY, Sir Thomas.
Sir Thomas Overbury His Wife. With Additions of new Characters, and many other Witty Conceits never before printed. The sixteenth Impression.
Sixteenth edition of the most popular character book of the early seventeenth century.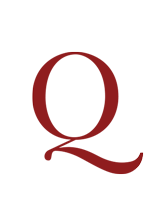 PRIOR, Matthew.
Poems on several Occasions.
First authorised edition, preceded by Curll's pirated collection of 1707. In the preface Prior complains that in Curll's edition poems by other authors have been misattributed to him and that some of his own poems are 'transcribed … so imperfectly, that I hardly knew them to be mine'. He divides the poems here into four categories, 'Public Panegyrics', 'Amorous Odes', 'Idle Tales', and 'Serious Reflections', but 'some of its most famous poems (Henry and Emma, An English Padlock, and Jinny the Just) do not easily fit into any one of these categories' (Oxford DNB).