'WHY DID I WRITE?'
POPE, Alexander.
An Epistle from Mr. Pope, to Dr. Arbuthnot …
London: Printed by J. Wright for Lawton Gilliver … 1734.
Folio, pp. [4], '30' [i.e. 20]; slightly dusty and foxed, outer leaves reinforced with Japanese paper at inner margin, else a good copy, in modern boards.
£600

Approximately:
US $825
€675
First edition of Pope's best known Epistle, one his finest and most accessible poems. A number of passages were written years earlier but are cleverly integrated here.

Pope's denunciation of Lord Hervey – here named Paris, but in subsequent editions Sporus – is one of the best-known in Augustan verse:

Let Paris tremble – "What? that Thing of silk,
"Paris, that mere white Curd of Ass's milk?
"Satire or Shame alas! can Paris feel?
"Who breaks a Butterfly upon a Wheel?"

There is much autobiographical here also, from the opening in which Pope hides from a swarm of scribblers – 'Shut, shut the door, good John … All bedlam, or Parnassus is let out' – to the lines in which he explains his genesis as a poet:

Why did I write? what sin to me unknown
Dipt me in Ink, my Parent's, or my own?
As yet a Child, nor yet a Fool to Fame,
I lisp'd in Numbers, for the Numbers came.

Foxon P802; Griffith 352; Rothschild 1623.
You may also be interested in...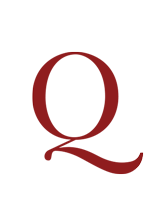 'FIRST OF THE ENGLISH POETS OF OUR AGE' SPENSER, Edmund.
The Faerie Queen: The Shepheards Calendar: together with the other Works of England's Arch-Poët, Edm. Spenser: collected into one Volume, and carefully corrected.
First collected edition, second issue, of the 'first of the English poets of our age, as his poems prove, written under the smile of the Muses, and with a genius destined to live' (William Camden). This volume contains all of Spenser's poetical works including Prosopopoia or Mother Hubberds Tale, which was left out of the 1611 issue, because of its allegorical attack on Lord Burghley, the father of the (then living) Lord Treasurer Robert Cecil.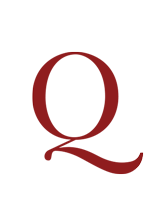 PRIOR, Matthew.
Poems on several Occasions.
First authorised edition, preceded by Curll's pirated collection of 1707. In the preface Prior complains that in Curll's edition poems by other authors have been misattributed to him and that some of his own poems are 'transcribed … so imperfectly, that I hardly knew them to be mine'. He divides the poems here into four categories, 'Public Panegyrics', 'Amorous Odes', 'Idle Tales', and 'Serious Reflections', but 'some of its most famous poems (Henry and Emma, An English Padlock, and Jinny the Just) do not easily fit into any one of these categories' (Oxford DNB).