POPE, Arthur Upham, and Phyllis ACKERMAN, editors.

A survey of Persian art from prehistoric times to the present . . . Published under the auspices of the American Institute for Iranian Art and Archaeology.
London and New York, Oxford University Press, 1938–9.
Six vols., folio, pp. xxviii, 895; xi, 897–1807, with a folding plate; xi, 1809–2817, with a folding map; xiv, with plates numbered from 1–510 (six coloured); xii, with plates numbered from 511–980 (97 coloured); xii, with plates numbered from 981–1482 (92 coloured); fore-edges of some vols. lightly spotted, but a very good copy in the original blue buckram; minor wear, spines faded, without the dust-jackets.
£2750

Approximately:
US $3678
€3116
First edition. 'During the 1930s, the study of Iranian art and architecture was promoted intensively, and the widely held view that Iran had been the cultural centre of the Muslim world reached a climax. The pertinent events of the decade can hardly be understood without reference to Arthur Upham Pope (1881–1969), the indefatigable organizer of missions, exhibitions and scholarship . . . . Throughout the 1930s the monumental six-volume A survey of Persian art, edited by Pope and Phyllis Ackerman (1893–1977), was . . . compiled. Work on the Survey occupied 69 scholars – among them Kurt Erdmann, Richard Ettinghausen, Samuel Flury, André Godard, C. J. Lamm, Iosif Orbeli, Ernst Kühnel, Louis Massignon and Ugo Monneret de Villiard. Some contributors, such as Robert Byron (1905–41) and Eric Schroeder (1904–71), conducted researches in Iran in the 1930s, while others such as Ettinghausen did not make the journey. Not all of the contributors were full-time academics: Ralph Hariri (1892–1969), a merchant banker and art collector, wrote a chapter on metalwork' (Stephen Vernoit, ed., Discovering Islamic art. Scholars, collectors and collections, 1850–1950 pp. 41–4). An index volume (not present here) was published in 1958.
You may also be interested in...
'THE FINEST AND MOST COMPLETE ATLAS OF PORTRAITS OF BRITISH AVIFAUNA … EVER PUBLISHED' (WOOD) MEŸER, Henry Leonard.
Coloured Illustrations of British Birds, and Their Eggs.
Second octavo edition. Meÿer's British Birds is, '[w]ith the possible exception of Lord Lilford's Birds, [which was published some fifty years later] […] the finest and most complete atlas of portraits of British avifauna (with their eggs) ever published' (Wood). Meÿer was a British artist of Dutch extraction aiming to represent birds in a natural, life-like manner. His characteristically wonderfully detailed, accurate and attractive plates resulted from a collaboration of the Meÿer family, headed by Meÿer's wife, 'an accomplished artist, [who] not only executed such drawings as were not made by her husband, but drew many of the plates upon the stones' (Mullens and Swann, p. 399), with colouring done by their children. Mrs Meÿer is known to have visited the gardens of the Zoological Society to study birds, while the eggs were collected by the family or sent by friends.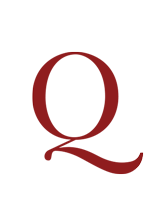 PEIRESC VIAS, Balthasar de.
In clarissimum virum Nicolaum Claudium Fabricium de Peiresc ... Epicedion.
First edition of Balthasar de Vias' elegant neo-Latin elegy commemorating the life of his friend the scholar, antiquary and collector Nicolas Claude Fabri de Peiresc (1580-1637) of Aix en Provence, the most learned man of his time.