PORCELAIN PAINTS CASE.
Black folding linen case containing a set of 98 glass vials filled with original powder pigments for painting porcelain wares.
[Germany, c. 1880s].
Black cloth case unfolded (320 x 250 mm.), with 98 vials held in place by loops, two loops empty and vials missing, one vial empty, all other filled with varying pigments; each vial (45 mm.) with original mss paper label (either with a number, or initials, and four fully identified in German) and sealed by original stopper cork, a few corks chipped, but all sealing perfectly; the linen case with some minor rubbing on the exterior.
£1500

Approximately:
US $0
€0
An unusual survival. This is a porcelain painter's over glaze pigment case which contains a wide variety of colours. The numbered vials presumably enabled the craftsman to follow a pre-determined colour scheme corresponding to a numbered master diagram which indicated which hues were to be applied where.

China or porcelain paint pigment does not dissolve in water or oil, because the pigments are made up of metallic oxides blended with fine powdered glass. The powdered glass acted as a flux so that the glaze and coloured paint would adhere together permanently upon firing.
You may also be interested in...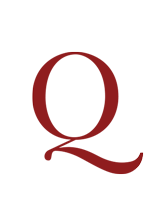 REMBRANDT AND RUBENS GERSAINT, Edme.
Catalogue raisonné de toutes les pieces qui forment l'oeuvre de Rembrandt … avec le augmentations nécessaires par le Sieurs Helle & Glomy.
YVER, Pierre. Supplement au catalogue raisonné de M.M. Gersaint, Helle & Glomy de toutes les pieces qui forment l'oeuvre de Rembrandt. Amsterdam, chez Pierre Yver, Marchand de Tableaux & d'Estampes, 1756.
PRE-COLUMBIAN ART& HIERONYMUS BOSCH GUEVARA, Felipe de.
Comentarios de la pintura … se publican por la primera vez con un discurso preliminar y algunas notas de don Antonio Ponz …
First edition of one of the earliest Spanish treatises on painting, containing the earliest criticism of pre-Columbian art, and the earliest reference to Bosch. Guevara writes extensively about the contributions that the Americas made to art and painting (without ever denigrating it), such as the introduction of specific colours and the novel idea of feather painting. The treatise is also important as an early study on the Flemish school, especially Bosch. The work was originally written in 1560 but remained unpublished until the manuscript was rediscovered by Antonio Ponz Piquer (1725-92) who published it with an introduction for the first time in 1788.