POSTLETHWAYT, Malachy.
Great-Britain's true system: wherein is clearly shewn, I. That an increase of the public debts and taxes must, in a few years, prove the ruin of the monied, the trading, and the landed interests. II. The necessity of raising the supplies to carry on the war, within the year. II. That such a design, however seemingly difficult, is very practicable: with a sketch of various schemes for that purpose. IV. An expedient which will support the public credit, in all times of public distress and danger. To which is prefixed, an introduction, relative to the forming a new plan of British politicks, with respect to our foreign affairs, and our connections on the continent. …
8vo, pp. vii, [1] blank, cl, 363, [1] blank; light offsetting throughout, marginal browning of the endpapers, title and the last leaf, but a good copy in contemporary sprinkled calf, boards gilt ruled, raised bands and gilt ruling and a gilt morocco lettering piece to the spine, spine sunned with a couple of dark marks; Macclesfield library bookplate to the front pastedown and the usual blind stamps to the first few pages.
£550

Approximately:
US $756
€618
First edition of the last published work of that eighteenth-century British Mercantilist 'whose vision was undiluted by vestiges of humanitarism', most famous for his Universal Dictionary of Trade and Commerce (1751-1755), which was twenty years in the making (The New Palgrave).

Postlethwayt's is a name with which, according to Schumpeter, every student of economics should be familiar. Writing of the work offered here, Schumpeter comments that 'he was intelligent enough to see the importance of Cantillon's book' (p. 372), the, then unpublished, Essay on the Nature of Trade in General; in the nineteenth century the lengthy, unacknowledged quotations from Cantillon in this work were used to dismiss Postlethwayt as a mere plagiarist (Oxford DNB). Schumpeter reads Postlethwayt's interpretation of 'interest as a payment to hoarders by those who stand in need of it, i.e. as a payment necessary in order to overcome people's reluctance to part with cash' as an early form of 'Lord Keynes' own-rate theory of interest' (p. 372).

Goldsmiths' 9266; Higgs 1514; Kress 5639; Sabin 64565; also see Schumpeter, p. 372.
You may also be interested in...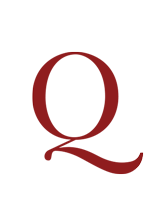 [SERGEANT, John].
Solid philosophy asserted, against the fancies of the ideists: or, the method of science further illustrated. With reflexions on Mr. Locke's essay concerning human understanding. By J. S.
First edition. The best-known work of the Roman Catholic philosopher and controversialist John Sergeant (1623–1707). 'The two philosophers to whom he is most opposed are Descartes and Locke, the "Ideists" whose distinction between ideas in the mind and external reality he saw as sowing the seeds for an incurable scepticism which he strongly attacked, but less clearly refuted. Locke is the main subject of his assault, no doubt because by this stage in the late 1690s it was Locke's philosophy which was the centre of attention. In place of the strongly repudiated "Way of Ideas" Sergeant attempts to set a philosophy of "Notions", a concept which some have seen, though on the basis of little evidence, as influencing Berkeley. Ideas Sergeant rejects because they close us off from the world of things – "Solid Philosophy" … Sergeant is a curious figure in the history of late seventeenth- and early eighteenth-century philosophy, combining his scholastic roots with glimpses of the modern world into an unstable synthesis of Catholic theology (albeit unorthodox), scholastic philosophy and elements of Lockean epistemology, the latter appearing to be a source on which he drew (as Locke noted) despite his overt rejection of much of its content' (Dictionary of seventeenth-century British philosophers, p. 724).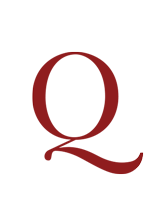 'VERY MODISH AMONG THE NOBILITY' CASOTTI, [Laurentio].
A New Method of teaching the Italian Tongue to Ladies and Gentlemen. Wherein all the Difficulties are explain'd, in such a Manner, that every one, by it, may attain the Italian Tongue to Perfection, with a marvellous Facility, and in a very short Time …
First and only edition, very rare, the only publication by Casotti, 'Italian Minister, and Professor', dedicated to Henry Petty, Baron Shelburne, (1675-1751) but printed at the author's expense.