PSEUDO-HEGESIPPUS.
De rebus a Iudaeoru[m] principibus in obsidione fortiter gestis, deq[ue] excidio Hierosolymorum, aliarumq[ue] ciuitatum adice[n]tium, libri V diuo Ambrosio Mediolanensi episcopo interprete. Eiusdem Anacephaleosis fini operis adiecta est.
Cologne, Jaspar Gennepaeus, 1544.
Folio, ff. [vi], 68, [1], wanting the final blank leaf; woodcut border to title, woodcut initials; lightly browned, small paper repairs to upper corner of title leaf and to margins of last four leaves, some marginal dampstaining at end, two small wormholes to head margin; else a good copy in modern quarter calf over cloth boards, gilt lettering to spine, edges red; dedication to verso of title crossed through in ink.
£650

Approximately:
US $0
€0
An early edition of this popular Latin account of the Jewish War of 66-73 AD, with a dedication by Philipp Melanchthon. The text borrows heavily from the Jewish War and Jewish Antiquities of the first-century Jewish historian Josephus, and is attributed in extant manuscripts either to Hegesippus – a possible corruption of Iosippus – or to Ambrose of Milan. Its composition is usually dated to the late fourth century: book 2 contains an allusion to the conquest of Britain by Theodosius c. 370 AD. The text is followed by the Pseudo-Ambrosian work Anacephaleosis, a Carolingian treatise on the destruction of Jerusalem, and the volume ends with tables of concordance between Hegesippus and Josephus's works.

The first edition, edited by Lefèvre d'Étaples and Michael Humelberg, was printed in Paris by Josse Badius in 1510. Its success was immediate and reprints appeared in quick succession in France, Italy and Germany. This Gennepaeus edition was the third to appear in Cologne, following those of Cervicornus (1525) and Soter (1530). The title-page border, featuring the death of Cleopatra, is by Hans Holbein (see A.F. Johnson, Selected essays on books and printing p. 224-5).

Adams H149; VD16 H1255. Not in BM STC German. COPAC records copies at Cambridge, Oxford, UCL, and Lambeth. Only one copy in the US is recorded on Worldcat (Yale).
You may also be interested in...
THE ENGLISH: BEAUTIFUL BUT FLIGHTY GÉNIE ANGLOIS (LE),
ou histoire abrégée des revolutions fréquentes de la Grande-Bretagne; par un esprit desintéressé.
First and only edition of this curious children's history of England in French, up to the death of Queen Anne in 1714.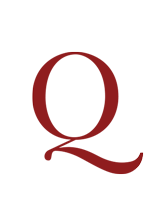 [RICHEOME, Louis].
La vérité defendue pour la religion catholique. En la cause des Iesuites, contre le Plaidoyé d'Antoine Arnaud, par François des Montaignes.
First edition of Richeome's vindication of the Jesuits against the charges made by Antoine Arnaud in his famous defence of the University of Paris in 1594. Richeome (1544-1625), known as the 'French Cicero', was one of the leading French Catholic controversialists of his age and played a crucial role in overcoming prohibitions against the Jesuit order in France. In La vérité defendue he constructs a history of the Society of Jesus from its foundation, highlighting its achievements in education and the work of Jesuit missions in Japan, the Far East, America, and Brazil. The work was translated into Latin the following year.