QUESNAY, François.
Traité de la suppuration.
Paris, Veuve d'Houry, 1770.
£250

Approximately:
US $334
€283
[bound with:]
QUESNAY, François. Précis sur la suppuration putride ... Paris, Veuve D'Houry, 1776.

Two works in one vol., 12mo, pp. [xii], 432; iv, 88, [4]; a little occasional spotting, paper repair to fore edge of leaf I6 (not touching text); a very good copy in contemporary mottled calf, spine in compartments with gilt decoration and red morocco lettering-piece, edges sprinkled blue, marbled endpapers.

Third edition of the Traité bound with the first edition of the posthumously-published Précis. The Traité first appeared in 1749 when Quesnay became doctor to Madame de Pompadour. Dedicated to the Comte de Noailles, the work investigates purulent suppuration, which Quesnay viewed as a positive occurrence as it leads to tissue regeneration. He sent a copy to the Académie de Chirurgie and the work was reviewed in the Académie's Mémoires, to no little critical acclaim.

Blake p. 368; INED Quesnay p. 314, 315.
You may also be interested in...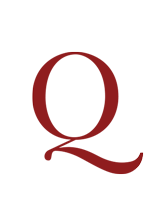 WILLIS, George Brandor.
View of Bayonne, taken from the sand hills on the left of the Adour, when occupied by the British forces on the 12 of March 1814, by Lieutenant George B. Willis, of the Royal Artillery. Dedicated with permission to the Rt. Hon. Earl Mulgrave, Master General of the Ordnance, &c. &c. &c. This print is intended to commemorate the illustrious return of Field Marshal the Duke of Wellington, and that proud period, when after a glorious career of victory, and the deliverance of Spain and Portugal by British valour and perseverance, the English standard was planted before the walls of Bayonne, and the legitimate sovereign of France recalled to add his seal to the general peace of Europe!
On his return from the Peninsular campaign, Wellington first took his seat in the House of Lords and was officially welcomed by the Queen at Buckingham House on 28 June, four days after the publication of this tribute by Edward Orme.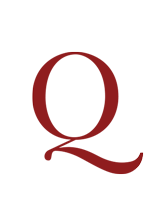 THICKNESSE, Philip.
A Year's Journey through France and Part of Spain.
First Irish edition; an edition was published in Bath in the same year. 'Disappointed in the expectation of falling heir to some property, 1775, "driven out of his own country with eight children in his train," he removed himself to Spain, where he thought he could live more cheaply than in England. This trip employed him until November, 1776, and produced the above book' (Cox). As well as recounting Thicknesse's own experiences, the work also contains advice for would-be visitors to France, for instance discouraging men from taking attractive wives to Paris (lest they be corrupted by the local ladies, famed for their rather slapdash take on marital fidelity and for their equally licentious husbands). Boswell records being recommended the book by Dr Johnson on 3rd April 1778.