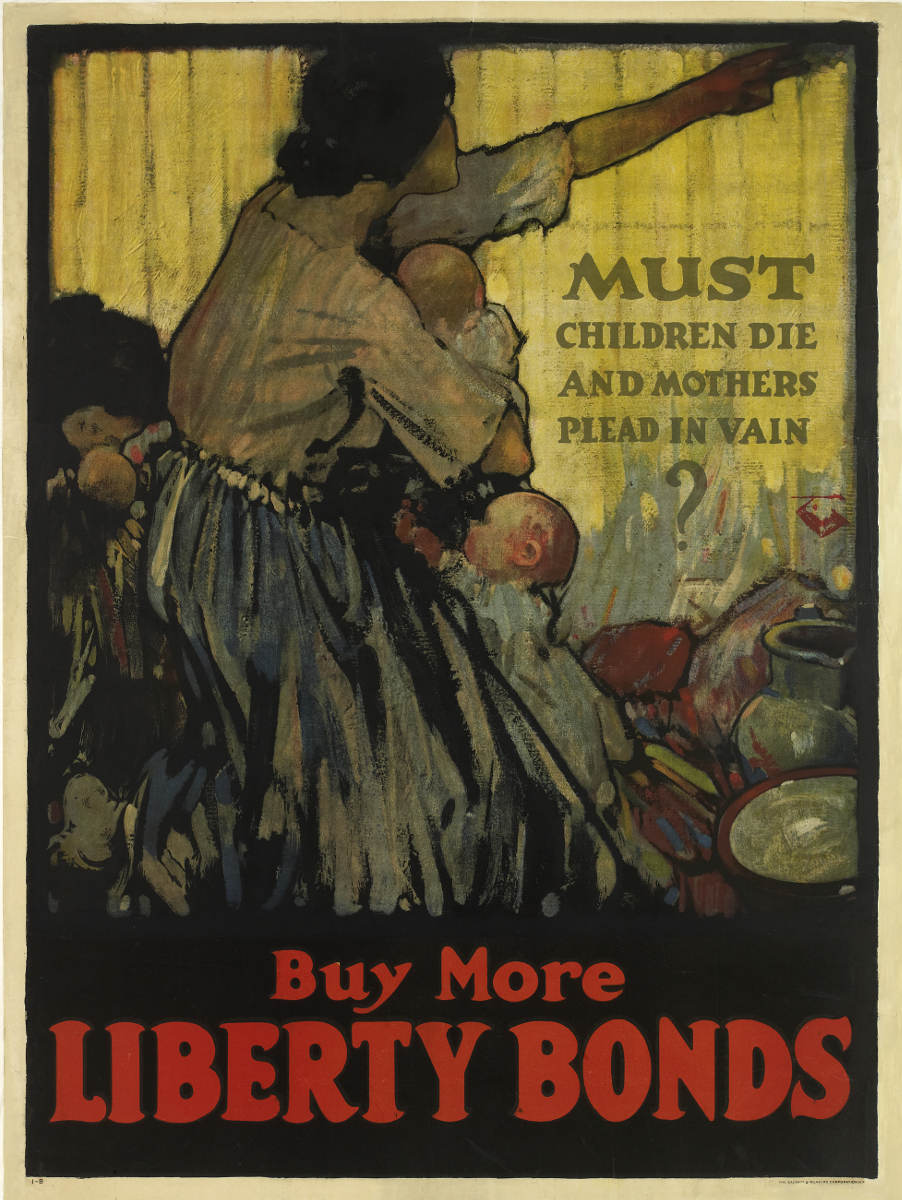 [RALEIGH, Henry Patrick].
Must children die and mothers plead in vain? Buy More Liberty Bonds.
New York, Sakett & Wilhelms Corp., [1918].
Lithograph in colour, 31 ¼ x 41 in (79 ½ x 104 cm); professionally-restored tears to margins, restored chip to left margin; linen backed; a very good copy.
£400

Approximately:
US $0
€0
This poster was produced to for the sale of the third or fourth liberty loans in 1918, which saw the printing of 9 and 10 million promotional posters produced, respectively. The large-scale of the effort was seen to reflect a turning point in war advertising. As the US was an immigrant nation, the Federal government was initially hesitant to promote patriotism outright, fearing a backlash, however, the great success enjoyed by war and liberty bond advertising is now seen to be an early abstract sense of patriotism (Aulich, War posters, p. 55)

You may also be interested in...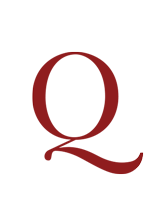 STEEL, William Gladstone.
The mountains of Oregon.
First edition. The author's stated aim in writing this work was to provide descriptions of Mount Hood and Crater Lake. He calls the latter 'one of the grandest points of interest on earth. Here all the ingenuity of nature seems to have been exerted to the fullest capacity, to build one grand, awe-inspiring temple' (p. 33). In addition there are details of the formation and constitution of the Oregon Alpine Club, predecessor of the Mazamas, together with short biographies of its first three presidents. At the end is an Oregon bibliography.
GRIFFITHS, Anselm John.
Observations on some points of seamanship; with practical hints on naval oeconomy . . . The whole profits are for the benefit of the Royal Naval Charitable Society.
First edition. The Observations was written in 1811 when the author was captain of the Leonidas frigate and is based on his experience of a wartime navy during the Napoleonic Wars. 'As its title suggests, the book is mainly concerned with matters of seamanship but contains many notes on ship organisation . . . . The chapter on "Conduct of the ship's company" ranges over many issues and is perhaps the most humane and liberal of all the documents which have emerged from the period. Perhaps this is because the bitterness caused by the great wave of mutinies culminating in 1797 had died down and officers such as Griffiths were able to consider ways to keep up morale for the future. Certainly the book can be seen as part of a general humanisation of the Navy after about 1805, with many small reforms such as the abolition of running the gauntlet and starting and the regularisation of the position of the caplain on board ship' (Lavery, ed., Shipboard life and organisation 1731–1815, pp. 255–6).