THE EARLIEST DEFENCE OF AUTHORS' FREEDOMAGAINST THE BULLYING FORCES OF MARKETS AND PATRONS'A P
[RALPH, James].
The case of authors by profession or trade, stated: with regard to booksellers, the stage, and the public. No matter by whom.
London, R. Griffiths, 1758.
8vo, pp. [iv], 68 (i.e 76, with mis-numbering in the last pages); repaired tear in the last leaf (no loss), title-page and last page a bit soiled, but a good copy, in late nineteenth-century half morocco, marbled boards, spine with half-raised bands, filleted and lettered in gilt; extremities rubbed, corners' cover worn off in places; one or two contemporary pen marginalia, contemporary inscription on the title stating the authorship, near-contemporary inscription on the front free end-paper stating the dates of the sale of the Ralph library and of Ralph's death.
£1500

Approximately:
US $2004
€1703
First edition, 'the first protest raised in the eighteenth century against the treatment of authors and dramatists by booksellers and theatre managers' (ODNB). From this work Isaac D'Israeli extensively quoted (without acknowledgement) in his Calamities of authors, and it is very likely that Oliver Goldsmith drew upon it on writing his Essay on the present state of polite learning in Europe. For the first time writers' creative dilemmas are laid bare, the low profile of a writer's profession is lamented, and the public is made aware of the unavoidable fate of servitude that awaits any author: to be enslaved to publishers, or to theatre producers, or to parties: all market forces which, in order to survive, must pander to popular taste.

An American, member of the Philadelphia literary group organized by Benjamin Franklin, James Ralph earned Franklin's admiration and travelled to England with him in 1724, leaving his American life (and wife) behind and embarking on a career as a dramatist, poet, and essayist. The perceived tone of his Whig-party pamphleteering was immortalized in Pope's Dunciad ('Silence ye wolves, while Ralph to Cynthia howls'). Ralph was mentor and friend of Henry Fielding, and contributed to several periodicals writing also under the pseudonyms Issachar Barebone, George Cadwallader, and A. Primcock.

ESTC T19997; see ODNB.
You may also be interested in...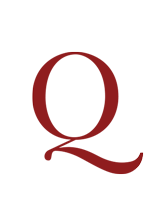 THE RARE FIRST EDITION WARD, Bernardo.
Proyecto economico, en que se proponen varias providencias, dirigidas á promover los intereses de España, con los medios y fondos necesarios para su plantificacion: escrito en el año de 1762 … Obra postuma.
First edition. Despite McCulloch's doubts that 'anything approaching to a good treatise on Political Economy should have been published in Spain previously to its invasion by the French under Napoleon' (pp. 31–2), Ward's work has been described as 'perhaps, the best digested and most methodical book written on these topics in Spain during the [eighteenth] century, giving a clear insight into the causes of the decay of the country, which, like his predecessors, Uztáriz and Ulloa, Ward ascribes to the neglect of trade and industry, and to the absurd system of taxation which had prevailed for more than two centuries. Like them, Ward is a mercantilist, but more discriminating and less extreme' (Palgrave).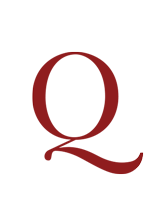 [MILL, John Stuart, witness].
Report from the Select Committee on the Income and Property Tax; together with the Proceedings of the Committee, Minutes of Evidence, and Appendix.
First edition. This is the concluding report of the Commons Select Committee that had been responsible for investigating possible modifications to income tax policy. John Stuart Mill appeared before the Committee on the 18 June 1861, where he reiterated his central belief that the current system of income tax was unfair to those on small or temporary incomes, 'though I do not go nearly so far as many people in my estimate of the amount of that injustice' (p. 212).