RAMUS, Petrus.
Rhetoricae Destinctiones in Quintilianum. Parisiis, ex typographia Matthaei Davidis, 1550.
Paris, 1550.
(bound with:)

PERONIUS, Joachim de. Topicorum theologicorum libri duo. Parisiis, Thomam Richardum, Paris, 1549

2 works in 1 vol., 8vo.; italic letter; device on title; the Peronius lacks the title-page and leaf N4, the Ramus title-page has been bound in front of the Peronius text; contemporary blindstamped calf over wooden boards, head and foot of spine a little worn, two catches, one clasp intact, one missing.


£800

Approximately:
US $1103
€898
1. Third edition. "This is Ramus' commentary on the twelve books of Quintilian's Institutiones oratoriae later combined with Brutus' Problems to form the Lectures on Rethoric" (Ong p. 147).

Ong 185. Not in Adams, not in BMC. NUC 1 copy (variant imprint).

2. First edition. Perionius, together with Antonio de Gouveia, was the first to criticise Ramus' Aristoles views in 1543.

Adams P706. Not in BMSTC. NUC 1 copy only.
You may also be interested in...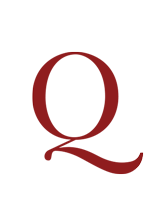 PLUNKET AND MACLAINE GENUINE ACCOUNT (A)
of the Life and Actions of James Maclean, Highwayman, to the Time of his Trial and receiving Sentence at the Old Bailey. Containing his Robberies, Gallantry at publick Places, with other remarkable Transactions. Together with some Account of Plunket his Companion.
First edition, the scarcer of two contemporary pamphlet biographies of the 'gentleman highwayman' James Maclaine (1724-1750). The son of a Scottish Presbyterian minister, Maclaine, having squandered an early inheritance and his wife's money, joined up with a down-at-luck apothecary, William Plunkett, to turn highwayman. The pair committed nearly twenty robberies in the next six months, masked and on horseback. Among their victims were Lord Eglington and Horace Walpole. Maclaine was finally apprehended in June 1750 – in his rooms were found, among other things, Lord Eglington's coat and blunderbuss, two pistols and twenty purses. Taken to the Gatehouse, Maclaine became the talk of the town, 'Numbers of Quality … crouding in upon him daily'. He was tried at the Old Bailey in September (his ill-considered defence is presented here on pages 25-31), and executed soon after. His skeleton makes an appearance in Hogarth's depiction of the Royal College of Physicians in The Four Stages of Cruelty (1751).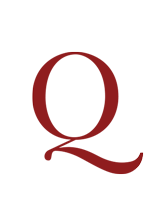 [O'BRIEN.] NA GOPALEEN, Myles. [Pseud.] Brian O'Nolan.
The Best of Myles.
First US edition, preceded by the London, MacGibbon & Kee edition of the same year.