RANDOLPH, Thomas.
Poems with the Muses Looking-Glasse: and Amyntas …
Oxford, Printed by Leonard Lichfield … for Francis Bowman: 1638.
Small 4to., pp. [24], 128, [2], '92' [i.e. 93], [7], 114; some browning, extremities slightly foxed, somewhat inevitable given the poor paper stock used, but a good copy in later calf, gilt, dry, rather roughly rebacked in lighter calf, front cover partly defective; bookplate of James Lorimer Graham.
£2250

Approximately:
US $3006
€2554
First edition of the major collection – pastoral, erotic, and festive verse, followed by two plays – of one of the more illustrious of the 'sons of Ben', published two years after his death some three months short of his thirtieth birthday. Randolph began his literary career at Trinity College, Cambridge, where he was known for his wit and ingenuity, and organized student productions of his earliest plays.
Leaving Cambridge for London in 1632, he engaged with too much enthusiasm in the dissipations of metropolitan literary life, and his 'immoderate way of living in all probablility shortened his days (Phillips, Theatrum Poetarum, 1675). Commendatory verses here come from other 'sons' including Owen Feltham, and there are several poems addressed to Jonson himself, and 'A Parley with his empty Purse':

Purse, who'l not know you have a Poets been
When he shall look and find no gold herein?

In the opening scene of The Muses Looking-Glass, set in the Blackfriars Theatre, two puritan hawkers who are strongly prejudiced against the stage are accosted by a third character, Roscius, who undertakes to convert them. In the play that follows, to a counterpoint of commentary from the puritans, virtues and vices appear in couples or singly and (in accordance with the theory of comedy put forward in the first act) hold up a mirror in which spectators may note their own defects. Bentley describes the play as 'oddly academic' for the London stage, and suggests that it may be a reworking of one of the Cambridge comedies, mixing the allegorical characters from an earlier play with the marvellous, realistic, vigorous sketch of the puritan onlookers. On the other hand the vices clearly owe much to Jonson's theory of humours.

STC 20694; Hayward 74; Pforzheimer 828; Madan I, p. 209; Greg III, pp. 1100-1101; G.E. Bentley, The Jacobean and Caroline Stage, V, 986-9.
You may also be interested in...
THE FIRST APPEARANCE OF 'THE RAPE OF THE LOCK'THE FIRST AND SECOND EDITIONS TOGETHER [POPE, Alexander, and others].
Miscellaneous Poems and Translations. By Several Hands ...
First edition of one of the most celebrated miscellanies of the eighteenth-century, which includes the first printing of The Rape of the Lock, in its preliminary version of two cantos, as well as five other poems by Pope, and contributions by Dryden, Broome, Fenton, and Prior. Ault has argued for Pope's editorship. This copy is more than perfect, containing all the sheets of 1712, as well as those added in 1714, with none of the intended cancellations (see below).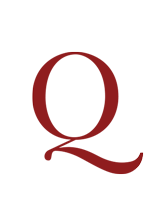 [HABINGTON, William].
Castara … the third Edition. Corrected and augmented.
First complete edition. The first two parts were published in 1634 and 1635-6. The third part (pp. 167-228) appears here for the first time, and turns from love to religious reflection. Where the first two parts had expressed their dominant themes (courtship and married love) with the prose characters of 'A Mistris' and 'A Wife', the third part opens with 'A Holy Man'. It contains his 'best and most mature writing' (Alott), including a sequence of 22 devotional poems.