ecology
RAUCH, François Antoine.
Harmonie hydro-végétale et météorologique, ou recherches sur les moyens de recréer avec nos fôrets la force des températures et la regularité des saisons, par des plantations raisonnées ...
Paris, Levrault, 1802.
Two vols., 8vo, pp. [iv], 8, vii, [1], [9]-375, [2, errata]; [iv], 299, [2, errata], with two engraved frontispieces; two leaves in the first vol. with marginal paperflaws (no loss), three pages in vol. II slightly soiled, overall lightly browned; a very good copy in contemporary marbled calf, spines gilt with two contrasting lettering-pieces; extremities a little worn.
£2700

Approximately:
US $3611
€3059
the scarce first edition of one of the first books to develop ecological ideas, Rauch's greatest achievement.

Dedicated to Napoléon, Rauch, an engineer of the Corps des Ingénieurs des Ponts et Chaussées in the Pyrenees, assesses the ecological damage done under the ancien régime, depicting a bleak picture of deforested areas in France, and in other parts of Europe, Asia and Africa. 'On ne détruit pas un seul cercle harmonique de la nature, sans altérer toutes les consonnances qui en dépendent ...' he writes (vol. I, p. 37), clearly anticipating our modern concept of ecological cycles, and the interdependences of the ecosystem. His first hand observations in the Pyrenees gave him the opportunity to describe the influence of forests and bio-diverse plantations on the climate, water quality, erosion, and quality of life and health. In the final chapter Rauch suggests setting up a kind of sub-ministry of the environment, with links to similar institutions at regional level. In 1821 he founded and edited the first periodical with articles on ecological matters, the Annales Européennes de physique végétale.

See Quérard, La France littéraire VII, p. 461 and Pritzel 7428 for the second edition (1818) with the title Régenération de la nature végétale.
You may also be interested in...
CHANDLER'S TRAVELS IN GREECE: 'THE ACCOUNT OF ATHENS IS VERY IMPORTANT; IT WAS THE MOST DETAILED CHANDLER, Richard.
Travels in Greece: or an Account of a Tour made at the Expense of the Society of Dilettanti.
First edition. The classical scholar, traveller, and author Chandler (bap. 1737, d. 1810) was educated at Winchester College and Queen's College, Oxford, and awarded a demyship at Magdalen College in 1757. Following the publication of an annotated collection of fragments by Tyrtaeus, Simonides, Theognis, Alcaeus, Sappho, and other Greek poets in 1759, Chandler published a catalogue of the Arundel marbles in 1763 as Marmora Oxoniensis. 'In 1764 Chandler was introduced to the Society of Dilettanti by Robert Wood, editor of The Ruins of Palmyra, and was commissioned by the society to undertake a tour of exploration in Asia Minor and Greece in the first independent mission funded by the society. As treasurer he was given command of the expedition, and was accompanied by Nicholas Revett [...] and by the watercolour painter William Edmund Pars. They were instructed to make Smyrna their headquarters and thence "to make excursions to the several remains of antiquity in that neighbourhood"; to make exact plans and measurements; to make "accurate drawings of the bas-reliefs and ornaments"; and to copy all inscriptions, all the while keeping "minute diaries". Having embarked from Gravesend on 9 June 1764 the party spent about a year in Asia Minor [...]. On 20 August 1765 they left Smyrna for Athens, where Chandler gloomily noted that the Parthenon was in danger of being completely destroyed. He bought two fragments of the Parthenon frieze that had been built into houses in the town and was presented with a trunk that had fallen from one of the metopes and lay neglected in a garden. Although the party visited other parts of the Greek mainland their plans to visit Ithaca, Cephallonia, and Corfu were abandoned, principally because of the group's poor health' (ODNB).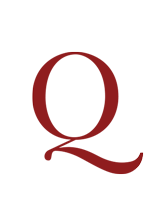 WITH POPE'S PREFATORY VERSES [SWIFT, Jonathan].
Travels into several remote Nations of the World. In four Parts. By Lemuel Gulliver, first a Surgeon, and then a Captain of several Ships … The second Edition [vol. II adds: corrected].
'Second' edition (in fact the fourth, since the three 'issues' of 1726 are separate editions), but the first to include Pope's prefatory verses. Teerink-Scouten note two states, with either four or five verses (signed a2-7 b4 or a2-7 b4 *2, the pages marked ')(' at the top). Ours contains four (see Teerink 1224 and Norman Ault, New Light on Pope, pp. 231 ff.).