RAVERAT, Gwendolen Mary.
The Wood Engravings of Gwen Raverat. Selected with an Introduction by Reynolds Stone.
London, The University Press, Cambridge for Faber and Faber, 1959.
4to, pp. 136; wood-engraved frontispiece and wood-engraved illustrations by Gwen Raverat after Gwen and Jacques Raverat (some from magnesium blocks 'made for this edition'); a few light spots; original charcoal buckram, spine lettered in gilt on green panel and with publisher's name in gilt, dustwrapper reproducing wood-engravings by Raverat, retaining price; offsetting on free endpapers, corners very lightly rubbed, dustwrapper slightly creased and torn at edges, nonetheless a very good, bright copy.
£150

Approximately:
US $0
€0
First edition. This was the first catalogue of the wood-engravings of Raverat (1885-1957) to be published, and the works were selected and edited by the distinguished wood-engraver Reynolds Stone (1909-1979), who later wrote of her that, 'Everything that Gwen Raverat undertook was done with intelligence and skill – her graphic work for the Admiralty in the Second World War, as well as her theatre designs and paintings and drawings – but it was through wood-engraving that she was able to communicate her vision most fully. In her engraving she did not aim at decoration or use a strong decorative line, like her friend Eric Gill; nor was she a naturalist interested in the rendering of a bird's plumage or an animal's fur, like Thomas Bewick. Rather, she was a master of light, shade, and the interplay of textures, with a deceptively simple technique, and a bold sense of design' (ODNB). The volume reproduces both individual engravings and suites of images for the books that Raverat illustrated for the Ashendene Press and other publishers.
You may also be interested in...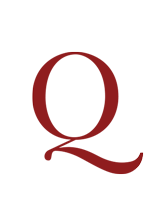 PFIZMAIER, August.
Woerterbuch der japanischen Sprache.
First edition of the first Japanese – German dictionary, which gives the Kanji (Chinese) characters together with the Katakana sound. On facing pages are printed the German (expansive) and English (shorter) translations or definitions together with the transliterated version. The work was handsomely printed by the Armenian Mecharist Order, noted for their expertise in oriental printing. Only this first part was published; a continuation was abandoned due to the cost of printing.
PUZZLEWELL, Peter, pseud.
The Phœnix; or, a choice Collection of Riddles and Charades …
First edition thus, a very scarce illustrated collection of riddles and charades, abridged from an earlier Newbery publication. The charming illustrations throughout, new to this edition, make the work a sort of children's emblem book. Written solutions are also included at the end. A contemporary (juvenile) reader has added charmingly naïve charades for 'plate-rack', 'lark-spur' and 'Frankfort' in manuscript.