RAVERAT, Gwendolen Mary.
The Wood Engravings of Gwen Raverat. Selected with an Introduction by Reynolds Stone.
London, The University Press, Cambridge for Faber and Faber, 1959.
4to, pp. 136; wood-engraved frontispiece and wood-engraved illustrations by Gwen Raverat after Gwen and Jacques Raverat (some from magnesium blocks 'made for this edition'); a few light spots; original charcoal buckram, spine lettered in gilt on green panel and with publisher's name in gilt, dustwrapper reproducing wood-engravings by Raverat, retaining price; offsetting on free endpapers, corners very lightly rubbed, dustwrapper slightly creased and torn at edges, nonetheless a very good, bright copy.
£150

Approximately:
US $202
€169
First edition. This was the first catalogue of the wood-engravings of Raverat (1885-1957) to be published, and the works were selected and edited by the distinguished wood-engraver Reynolds Stone (1909-1979), who later wrote of her that, 'Everything that Gwen Raverat undertook was done with intelligence and skill – her graphic work for the Admiralty in the Second World War, as well as her theatre designs and paintings and drawings – but it was through wood-engraving that she was able to communicate her vision most fully. In her engraving she did not aim at decoration or use a strong decorative line, like her friend Eric Gill; nor was she a naturalist interested in the rendering of a bird's plumage or an animal's fur, like Thomas Bewick. Rather, she was a master of light, shade, and the interplay of textures, with a deceptively simple technique, and a bold sense of design' (ODNB). The volume reproduces both individual engravings and suites of images for the books that Raverat illustrated for the Ashendene Press and other publishers.
You may also be interested in...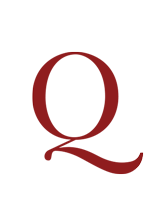 BALDWIN, George.
Political recollections relative to Egypt; containing observations on its government under the Mamaluks;– its geographical position;– it's intrinsic and extrinsic resources;– its relative importance to England and France; and its dangers to England in the possession of France: with a narrative of the ever-memorable British campaign in the Spring of 1801.
First edition, scarce. 'A very curious mixture of political acumen and mystical apprehension. Baldwin spent years in the Levant; he established direct commerce between England and Egypt in 1775, and he served as British consul-general in Egypt from 1785 to 1796. But he was a mystic as well who wrote on dreams, prophecies, and magnetic cures. His chapter on the plague recommends olive oil as a cure. Baldwin was a member both of the Levant Company and the East India Company' (Blackmer).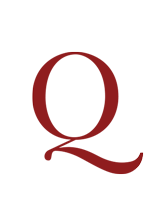 PECCHIO, Giuseppe.
Storia della economia pubblica in Italia, ossia epilogo critico degli economisti italiani, preceduto da un' introduzione …
Third edition (first, Lugano, 1829) of a companion piece to Custodi's monumental Scrittori classici italiani di economia politica, published in 50 volumes, 1803–16. With this work Pecchio supplies a biographical account of each author, as well as a historical introduction, chapters devoted to the Tuscan and the Neapolitan schools, and one chapter on the economic reforms of the eighteenth century. 'Though written with a strong national bias, it may on the whole be reckoned a pretty fair, as well as a rapid and spirited, sketch of the works of the Italian economists' (McCulloch, p. 31).