PAINTER AND SATIRIST
ROSA, Salvator.
Satire, dedicate a Settano.
"In Amsterdam, Presso Severo Prothomastix" [Rome, c. 1690].
12mo., pp. 160, f. [1], roman letter; woodcut ornament on title; title-page a little dust-soiled, a few MS markings in the margins; contemporary vellum.


£1100

Approximately:
US $1513
€1237
The literary triumph of the great Baroque painter. This is the true first edition, not to be confused with the reprints and counterfeits. No.1 in Uberto Limentani, Bibliographia della vita e delle opere di Salvator Rosa (Florence, 1995).

"The Baroque period produced some of the best satiric poetry in the Italian tradition. The strongest voice of this trend is undoubtedly the Neapolitan poet Salvator Rosa (1615-1673) who lived in Naples, Rome, and then mostly in Florence, working as a painter, a profession in which he excelled and for which he is still remembered today. He wrote seven long satires dealing with the subject-matter indicated in their titles: La musica (against mixing sacred and profane music), La pittura (against ignorant painters), La Guerra ('War': against bad government), Tirreno (autobiographical in nature), La poesia in which he attacks the exaggerated metaphors of contemporary poetry (against those poets, for example, who call their ladies' lice 'Silver beasts in a golden forest', or who term the sun an executioner because it 'cuts the shadows' neck with the axe of its rays', or who transform the god of the sea, Neptune, into a dried codfish, calling him 'the salty god'). Despite these criticisms, Rosa himself was not exempt from the defects of which he accused his contemporaries: he is often bombastic and pedantic, especially when underlining his moral intentions" – The Cambridge History of Italian Literature, p. 311.
You may also be interested in...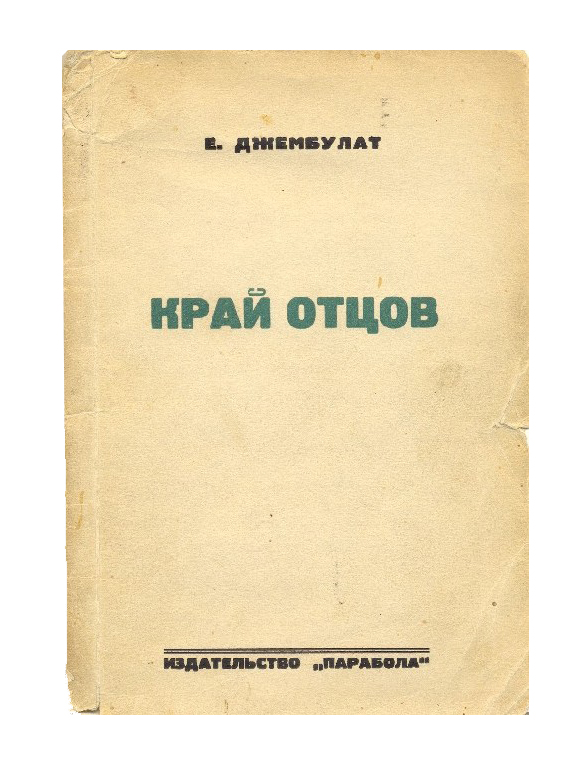 DZHEMBULAT, E.
Krai ottsov [Land of the fathers].
First edition: a collection of poems.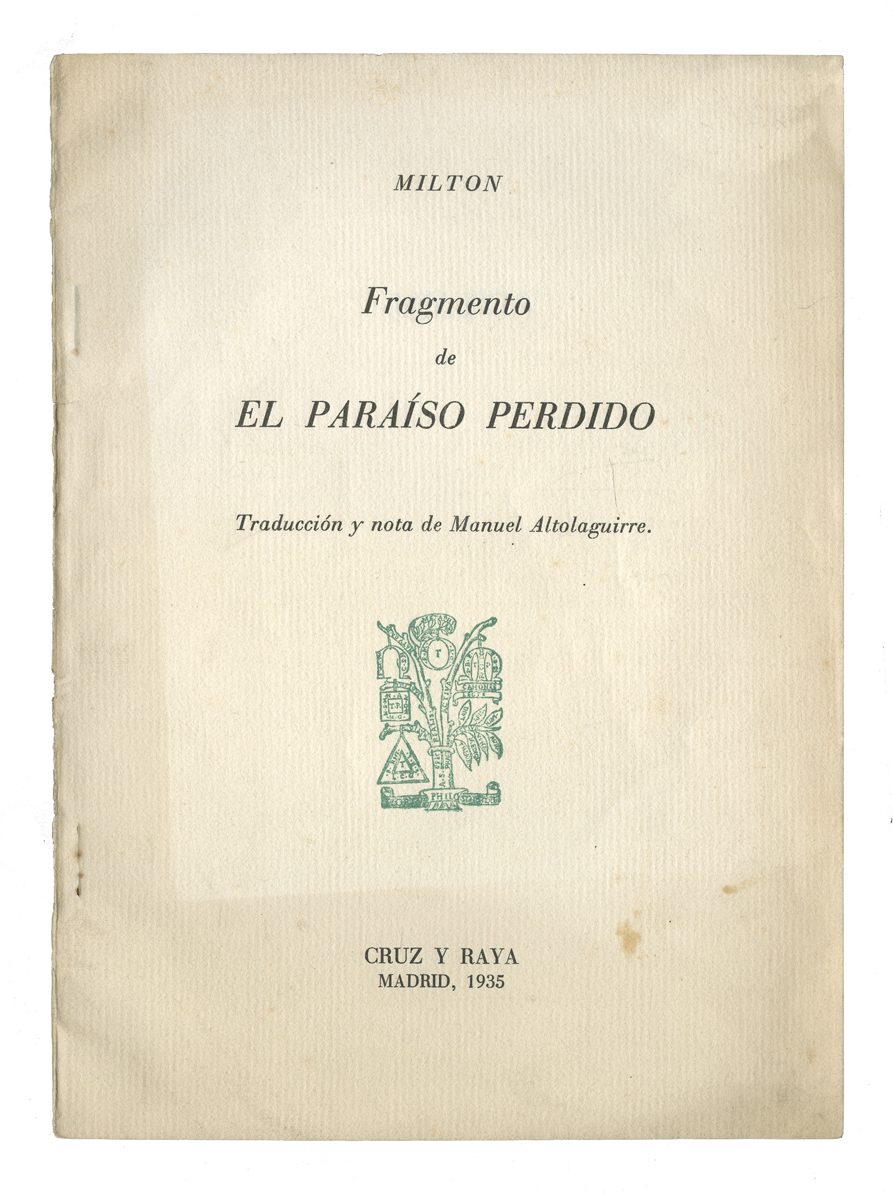 [ALTOLAGUIRRE, Manuel, translator.] MILTON, John.
Fragmento de El Paraíso perdido. Traducción y nota de Manuel Altolaguirre.
A rare off-print from Cruz y Raya, the periodical edited by José Bergamín. This is the first appearance in print of Altolaguirre's translation from Book II of Milton's Paradise Lost.