RUTTLEDGE, Hugh.
Everest: the unfinished adventure.
[London], Hodder & Stoughton, [1937].
Large 8vo (255 x 175 mm), pp. [xvi], 295, [1, blank], with 63 plates and two folding maps; occasional light spotting; original blue cloth; spine slightly faded.
£175

Approximately:
US $234
€198
First edition. 'The 1936 expedition, the fifth to Everest and the second under Ruttledge's leadership, was again a first-class party. It was plagued by an early monsoon and stricken with weather problems from the beginning. Finally the problem of Everest was being largely reduced to one of weather' (Cox). Ruttledge 'was genuinely proud to lead the young climbers he had chosen after seeking careful advice. Many of them were more experienced in hard climbing, as opposed to mountain travel, than he himself was. His companions found that to travel with Ruttledge across the high uplands was a delight, for he had a keen interest in the strange topography, in the unusual customs of hospitality and bargaining, and in the animals and birds whose lack of timidity he revelled in' (DNB). Part I of this work is a narrative of the expedition. Part II contains chapters by members of the expedition on the weather, health, physiology, oxygen, radio communications, the collecting of specimens and the local name of Mount Everest.

ACLC p. 267; Cox, Classics in the literature of mountaineering 35; Neate R100; Perret 3831; Salkeld & Boyle R30; Yakushi (1984) R214.


T2260
You may also be interested in...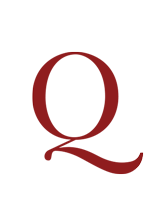 [SINO-JAPANESE WAR, 1894–95.]
Terrible war of General Sakamoto, leader of the imperial warship Akagi. Tokyo, Sekiguchi Masajiro, 1894.
A portrait of General Sakamoto at the battle of Yalu River (1894) executed by the Japanese artist, Toshikata Mizuno. General Sakamoto was killed in this battle.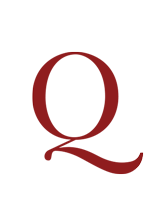 PFIZMAIER, August.
Woerterbuch der japanischen Sprache.
First edition of the first Japanese – German dictionary, which gives the Kanji (Chinese) characters together with the Katakana sound. On facing pages are printed the German (expansive) and English (shorter) translations or definitions together with the transliterated version. The work was handsomely printed by the Armenian Mecharist Order, noted for their expertise in oriental printing. Only this first part was published; a continuation was abandoned due to the cost of printing.