SACCHI, Giovenale.
Del numero e delle misure delle corde musiche e loro corrispondenze. Dissertazione del P. D. Giovenale Sacchi Bernabita.
Milan, [Giuseppe Mazzucchelli (colophon)], 1761.
8vo, pp. 126; one or two small spots, very mild foxing to final leaf; a very good copy, in contemporary boards, lightly soiled.
£2250

Approximately:
US $0
€0
First edition of Sacchi's first work: a theoretical study of music and acoustic from a mathematical and physical perspective built upon the most innovative eighteenth-century physics. Galilei, Kapler, Newton, Mersenne, and contemporary works on the nature of air form the basis of Sacchi's study of strings and their number, ratio, length and correspondence, as the basis for the solution of the problem of temperament. Sacchi's innovation takes the cue from Newton's parallel treatment of optics and acoustics and his matching of the seven musical tones with seven light bands obtained from a prism. Sacchi suggests matching the seven colours with eleven strings (the twelfth corresponding to the first) instead of seven, to outline a major and minor mode, and provides for each of them a fractional formula.

Sacchi went on to publish other tracts on musical theory, and to become the first biographer of Farinelli.

Riccardi I/2, p. 406.
You may also be interested in...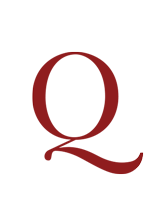 WHITEHEAD, Alfred North.
On mathematical concepts of the material world [in Philosophical Transactions of the Royal Society of London, Series A, Vol. 205,].

First edition of one of the earliest of Whitehead's works, the first attempt to tacke the question of the nature of the material world through the symbolism of formal logic.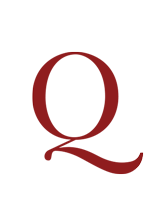 THE HANDEL COMMEMORATION CONCERTSDEDICATION BY SAMUEL JOHNSON BURNEY, Charles.
An Account of the musical Performances in Westminster-Abbey, and the Pantheon, May 26th, 27th, 29th; and June the 3d, and 5th, 1784. In Commemoration of Handel ...
First edition. The Handel Commemoration Concerts of 1784, conceived the previous year by Viscount Fitzwilliam, Sir Watkins Williams Wynn and Joah Bates to celebrate the centenary of the birth of George Frederick Handel, were performances on a scale then unprecedented in England. On the morning of Wednesday 26 May 1784 at Westminster Abbey (where Handel is buried), 525 musicians and singers performed the Dettingen Te Deum, one of the Coronation Anthems, one of the Chandos Anthems, part of the Funeral Anthem, and a few shorter pieces. The next evening at the Pantheon a smaller group performed various songs and choruses, sacred and secular, four concertos, and an overture, and on the Saturday morning the full company returned to the Abbey to perform 'Messiah'. So successful were the concerts in the Abbey that they were repeated in full the next week. The event raised £6000 for the Royal Society of Musicians, and £1000 for the Westminster Hospital.