SACCHI, Giovenale.
Del numero e delle misure delle corde musiche e loro corrispondenze. Dissertazione del P. D. Giovenale Sacchi Bernabita.
Milan, [Giuseppe Mazzucchelli (colophon)], 1761.
8vo, pp. 126; one or two small spots, very mild foxing to final leaf; a very good copy, in contemporary boards, lightly soiled.
£2250

Approximately:
US $3120
€2550
First edition of Sacchi's first work: a theoretical study of music and acoustic from a mathematical and physical perspective built upon the most innovative eighteenth-century physics. Galilei, Kapler, Newton, Mersenne, and contemporary works on the nature of air form the basis of Sacchi's study of strings and their number, ratio, length and correspondence, as the basis for the solution of the problem of temperament. Sacchi's innovation takes the cue from Newton's parallel treatment of optics and acoustics and his matching of the seven musical tones with seven light bands obtained from a prism. Sacchi suggests matching the seven colours with eleven strings (the twelfth corresponding to the first) instead of seven, to outline a major and minor mode, and provides for each of them a fractional formula.

Sacchi went on to publish other tracts on musical theory, and to become the first biographer of Farinelli.

Riccardi I/2, p. 406.
You may also be interested in...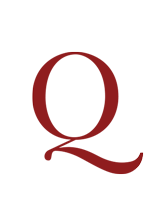 MERCANTILE ACCOUNTANCY LANDO, Giovanni Giacomo.
Aritmetica mercantile … Nella quale si vede, come si hanno da fare li conti, per li cambi, che si fanno nelle Città Principali della Christianità. Il modo di raguagliare le piazze, di aggiustare ogni sorte di comissioni de cambi, & mercantie, & formare arbitrij …
Very rare first edition of one of the most important and comprehensive seventeenth-century works on commercial arithmetic and exchange rates in Italy and Europe. Three further editions came out within forty years, all printed in Venice, and all now scarce.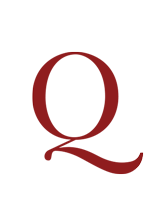 CLARI, Giovanni Carlo Maria.
Contemporary manuscript score of a collection of six two-part madrigals: 'N° VI Madrigali a due voci'.
A collection of secular madrigals for two voices by Clari (1677-1754), written for soprano/bass, soprano/alto, and soprano/tenor, each with instrumental bass accompaniment. The madrigals included here are: Il Soldato poltrone, Il Musica ignorante, L'Amante disperato, Amante di Donne Vecchia, Il Poeta Spiantato, and Il Ciocatore sfortunato.