BENJAMIN WEST ADVERTISES DRAWING LESSONS BY A SANDBY
[SANDBY, Thomas Paul, the younger.]
Trade card advertising the services of 'T. Sandby Junr., St. Georges Row Oxford Street, terms of teaching drawing. One scholar, eight lessons, two Guineas ...'
[London], published by T. Sandby Junr, Georges Row, May 1791.
Trade card print (24 x 16, 5 cm) etched by F. Bartolozzi after Benjamin West showing the Corinthian maiden sketching the silhouette of her departing lover on canvas, in an oval, on a pedestal with Sandby's details; in very good condition, laid onto a larger sheet, with neat mss. note in a 19th century hand 'this must be the son of Thomas Sandby R.A., the elder brother of Paul. T. Sandby Sen. was born 1721, died 1798'. On verso of print circular ownership stamp of 'William B. Scott'.
£750 + VAT

Approximately:
US $1003
€849
A rare advertising card for drawing lessons by Thomas Paul Sandby, son of Paul Sandby. The design is one of the very few ephemeral pieces drawn by the painter Benjamin West.

Thomas Paul Sandby (1753-1832) was the only son of the draughtsman and watercolourist Paul Sandby. He was also an artist and eventually succeeded his father as drawing master at Woolwich in 1796. In 1782 he married Harriot, his uncle Thomas Sandby's second surviving daughter. Thomas Sandby's only surviving son was an officer in the army. Both his father Paul and his uncle Thomas were founding members of the Royal Academy; it stands to reason that Benjamin West, another founding member, would undertake the work here as a favour to the elder Sandbys.
You may also be interested in...
COLLUTHUS, of Lycopolis.
The Rape of Helen. Translated from the Greek ... And illustrated with the Notes of Michael Nicander. To which is prefix'd a Fragment of the Author's Life, from Suidas.
First and only edition, rare, of this translation of Collothus's Rape of Helen (Αρπαγη Ελενης), 'a short and charming miniature epic' (Cambridge Companion to the Epic) written in the late fifth century in Egypt in 392 hexameters.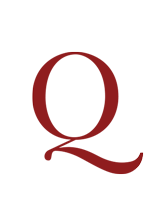 [MANDEVILLE, Bernard].
The Fable of the Bees: or, private Vices, publick Benefits. With an Essay on Charity and Charity-Schools. And a Search into the Nature of Society. The third Edition. To which is added a Vindication of the Book from the Aspersions contain'd in a Presentment of the Grand-Jury of Middlesex, and an abusive Letter to Lord C.
Third edition (according to the publisher's reckoning), and the last lifetime edition to add new material. The poem that forms the core of this book was first published in 1705 under the title The Grumbling Hive: or Knaves Turn'd Honest. It was reprinted twice in 1714 as The Fable of the Bees [Part I] with a prose 'Enquiry into the Origin of Moral Virtue' and twenty short prose discourses entitled 'Remarks'. In 1723 a 'second' edition was published, with 'Remarks' enlarged and two new essays, 'On Charity and Charity Schools' and 'A Search into the Nature of Society'. The 1723 edition attracted much controversy; in response Mandeville wrote a 'Vindication', included for the first time here. This 'third' edition also has some stylistic changes, and an expanded preface. Apart from one 12mo. (1729), subsequent lifetime editions (1725, 1728, 1732) are paginary reprints of this one with minor revision.