THE FOUNDATION OF STRUCTURALISM
SAUSSURE, Ferdinand de.
Cours de Linguistique générale.
Lausanne & Paris, Payot, 1916.
8vo, pp. 336 + errata-leaf; French bibliographical note to head of half-title 'tgl. Sechehaye, Ff 44, 217-241, l'ecole genevoise de linguistique générale. Schuchardt, L. Bl. 1917, 1-9'; another to first leaf of preface, making reference to Schuchardt and C. Herman, a few pencil underlinings and side-notes, mild browning; a good copy in the original printed paper wrappers, edges and joints a little worn, spine split but holding, small loss to foot of spine; signatures 'F Muller(?)' to upper wrapper and first blank, preserved in a cloth box with leather label.
£2250

Approximately:
US $0
€0
Rare first edition. In general the study of language in the 19th century concerns philology. While great steps were made at the beginning of that century to put the study of language on a scientific basis, the vital distinction was not made between philology and non-historical linguistics. Saussure made this distinction and gave it its classic formulation. Consequently, for all subsequent linguistics, and especially structuralism, that linguistic theory in which freedom from the influence of philology is most enjoyed, Saussure's position is that of a major thinker and of a founding father.

Saussure insisted that language is a system which can be viewed under two aspects, diachronic and synchronic. Diachrony is the mode under which the system evolves through time, and hence includes not only philology but also the more modern discipline of lexico-statistics, or glotto-chronology. Synchrony is the mode in which the system exists at a single time, a cross-section, as it were, of its diachronic development, and it is under this aspect that structuralism has developed its study of language.

Other distinctions made by Saussure, of which the influence on structuralism cannot be overstressed, are those between langue and parole, and signifiant and signifié.

Saussure's influence outside linguistics has been great. He made the call for a 'general science of signs', for which he coined the term 'semiology' (the cognate term 'semiotics' is associated mainly with the American tradition, in which writers like Peirce and Morris were developing similar ideas independently of Saussure). This general science of signs came to encompass the work of many disciplines, perhaps most notably anthropology, where Levi-Strauss began to view anthropological data as forming a system in which each part helps determine the significance of the others.

The text of the Cours de linguistique générale was prepared by two pupils of Saussure from his lectures at the University of Geneva and published posthumously.
You may also be interested in...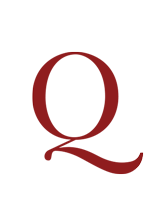 BELLIN, Jacques Nicolas.
Essai géographique sur les Isles Britanniques.
First edition. A description of the British Isles by the first chief hydrographic engineer of the Dépôt des cartes, plans et journaux du Ministère de la Marine. Alongside the geographical depiction of Great Britain, Bellin includes a guide to navigating its coasts and a treatise on the making of charts, with references to other cartographers and their work. The author, who held his post at the Dépôt for over fifty years, was a contributor to the Encyclopédie, admired as a philosophe, and a member of the Royal Society. His most celebrated works were the Neptune François (1753) and the Hydrographie française (2 vols, 1756–1765).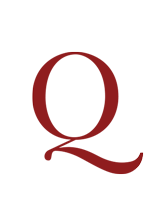 PREFACE BY DR. JOHNSON MACBEAN, Alexander.
A Dictionary of ancient Geography, explaining the local Appellations in sacred, Grecian, and Roman History; exhibiting the Extent of Kingdoms, and Situations of Cities, &c. And illustrating the Allusions and Epithets in the Greek and Roman Poets. The Whole established by proper Authorities, and designed for the Use of Schools ...
First edition. Alexander Macbean was one Dr. Johnson's Dictionary scribes. To Mrs. Thrale's inquiry concerning him Johnson replied: 'Madam, he is a Scotchman; he is man of great learning … he knows many languages … I advised him to write a geographical dictionary; but I have lost all hopes … since I found he gave as much labour to Capua as to Rome' (Hazen). Johnson expresses rather more admiration for the book in the Preface that he wrote for the author: 'We have hitherto had very little assistance in ancient Geography …. A work like this has long been wanted: I would willingly flatter myself that the want is now supplied …'