[SAY.] HODGSON, Adam.
A Letter to M. Jean-Baptiste Say, on the comparative Expense of free and slave Labour.
8vo, pp. [iv], 55, [1] blank, 17, [1] blank; disbound.
£550

Approximately:
US $735
€623
First edition, presentation copy, inscribed 'With the Author's best respects' on p. [iii]. Four years after the fourth edition of the Traité d'économie politique, Hodgson, an Anglican Evangelical writing on behalf of the Liverpool branch of the Society for Mitigating and Gradually Abolishing Slavery, upbraids Say for having denounced 'the slave-system as unjustifiable' while admitting 'that in a pecuniary point of view it may be the most profitable' (p. 1). Say (whose reply was published at the end of the second edition, also 1823) later agreed with Hodgson's case for the uneconomical nature of slavery.

Goldsmiths' 23958; Kress C.1077; Ragatz, p. 513; this edition not in Black or Sabin; not in Einaudi.
You may also be interested in...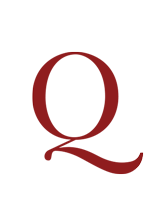 SENIOR, Nassau William.
Statement of the provision for the poor, and of the condition of the labouring classes, in a considerable portion of America and Europe … Being a preface to the foreign communications contained in the appendix to the Poor-Law Report.
First edition, presentation copy, inscribed at the head of the title 'The Earl of Radnor from the author'.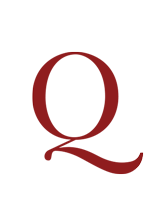 THE RARE FIRST EDITION WARD, Bernardo.
Proyecto economico, en que se proponen varias providencias, dirigidas á promover los intereses de España, con los medios y fondos necesarios para su plantificacion: escrito en el año de 1762 … Obra postuma.
First edition. Despite McCulloch's doubts that 'anything approaching to a good treatise on Political Economy should have been published in Spain previously to its invasion by the French under Napoleon' (pp. 31–2), Ward's work has been described as 'perhaps, the best digested and most methodical book written on these topics in Spain during the [eighteenth] century, giving a clear insight into the causes of the decay of the country, which, like his predecessors, Uztáriz and Ulloa, Ward ascribes to the neglect of trade and industry, and to the absurd system of taxation which had prevailed for more than two centuries. Like them, Ward is a mercantilist, but more discriminating and less extreme' (Palgrave).